Joined

Sep 30, 2011
Messages

25,665
Reaction score

8,054
Points

910
Gammon
. Of all the barbs and insults of the ever-more intemperate culture war, this is surely the most dehumanising. This '
meaty slur
', as the
Independent
describes it, robs its targets of any semblance of humanity. Mainly aimed at angry men of a certain age who are pro-Brexit and possibly a bit iffy about mass immigration, this fleshiest of epithets reduces people to lumps of meat. Pig meat, at that. It is the closest any side in our maddening culture war has got to likening human beings to animals. It feels positively 19th-century in that sense, like when the Irish were
depicted
as 'apes, psychos and alcos' (often with a very red complexion, strikingly). 'Pig' is now all I hear when I witness implacably middle-class leftists hurling the slight of 'gammon' at the Brexity masses.
There is a gaping hole in contemporary British commentary where the reckoning with the insult of gammon should be. There has been very little serious reflection on the fashion among Corbynistas in particular for writing off vast swathes of the population as pig meat. Very little contemplation on how it became acceptable in certain circles – including among
Guardian
writers, advisers to the Labour Party and the broader chattering classes – to speak of those who are '
heavily concentrated in the vast reaches of England's Brexit heartlands
' as animalistic; as lacking in sentience; as flesh carved and moulded by duplicitous oligarchs and right-wing newspapers. These pieces of pig meat spout vile opinions that are the result of 'regular spoon-feeding from the trashy tabloids', as
one left-wing observer
puts it.
It's time we reflected on the horror of comparing working-class voters to pig meat.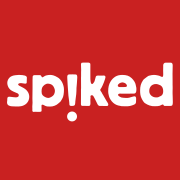 www.spiked-online.com
The UK seems to be having the same difficulties over there as we have over here.