Joined

Jun 6, 2018
Messages

10,837
Reaction score

2,456
Points

290
Location
President Trump stokes an untrue conspiracy theory being promoted by supporters that Sen. Kamala Harris is not eligible for the vice presidency.
www.npr.org
"Trump, who led a "birther" conspiracy movement against former President Barack Obama, told reporters Thursday that he heard a "highly qualified, very talented lawyer" opine that Harris didn't qualify to serve as vice president but did not know if it were true or not. "
Once again Democrats resort to the racist birther movement in order to cause controversy and division -- Hillary first started it by creating the Obama birther conspiracy (She didn't, but it feels good to believe she did) -- and she was able to force Trump and the republicans to believe it and most still believe it to this day, because it makes their inner racist feel better -- hell, when you think about it, Trump wouldn't have even been thought about if it wasn't for the birther movement..

Now, they have selected Kamala (whom everyone had been knowing for years probably wasn't born here and definitely isn't a US citizen, or black) -- by doing this they are forcing our country to have to ask or infer if this black slut whore is a US Citizen - (I mean, she ain't black) -- Now Trump will have to hire more private investigators and send them to India to find Kamala's real birth certificate like he did with Obama -- (who is also not black, his kids are crisis actors and his wife is a man).

Bonus Question.....Which one of these people are African-American US Citizens and which one wasn't even born here?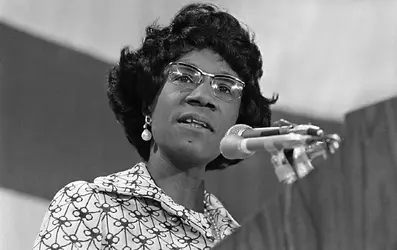 Colin Powell -- BORN IN THE US to BI-RACIAL Jamaican immigrant parents, became first Black Secretary of State
Shirley Chisolm - BORN IN THE US to immigrant parents from Barbados and Cuba, became first black woman to run for president...
Al Roker -- BORN IN THE US to Jamaican immigrants and wears very colorful glasses on TV every morning...
Ted Cruz -- NOT BORN IN THE US but CANADA to Cuban immigrant parents -- one of which helped assassinate JFK...
Last edited: