Gates is a joke. People are laughing at him. So what does he do? He buys more media. Buying influence is how he came to be regarded as a health "expert." What a charade.
Many of us were not aware of Bill Gates and his plans for the global community before the coronavirus pandemic. But Gates has made headlines in the past several months and his vaccine agenda for the human race has been exposed. Bill Gates made headlines when he told CBS News in July that...
www.thegatewaypundit.com
The only reason criminal "Dr" Tedros Ghebreyesus was anointed WHO director is Gates' influence.
In a just a few weeks time, the fate of the entire planet seems to have been placed under the command of the World Health Organization and its leader, Tedros Gherbreyesus. But over the last few days his handling of the coronavirus crisis and his relationships with China have put the chairman of...

vaccineimpact.com
Gates and the other creep, Fauci, love the CDC. It's their "gold standard." The biggest misuse of that term ever construed as a medical term. Ever.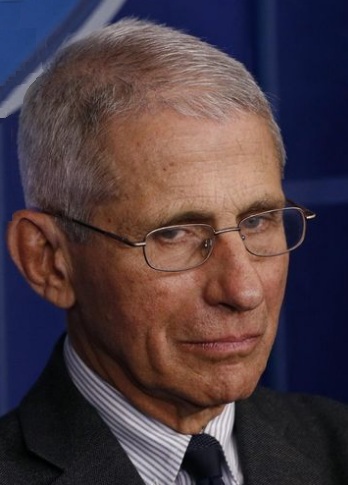 Dr. Anthony Fauci has a $100 million conflict of interest which is why he was opposing Trump. He is in league with Bill Gates who has pledged $100 million for Fauci to play with. The National Institute of Allergy and Infectious Disease (NIAID, a division of National Institutes of Health, NIH)...
www.armstrongeconomics.com
Draconian political mandates have been made based on faulty data across the whole nation. Technocrats have knowingly promoted this corrupted data to stoke public fear and political action to promote oppressive shutdown policies.
www.technocracy.news
AT LAST, Trump fired Fauci.
Technocrats Anthony Fauci and Deborah Birx are likely hopping mad because they have lost control over the pandemic narrative in America. Fauci's replacement, Dr. Scott Atlas, promotes a very different approach to healing America, including herd immunity.
www.technocracy.news
Hoping for the best but expecting the worst.