Joined

Apr 27, 2021
Messages

219
Reaction score

191
Points

43
So we've seen a few threads on these boards about how Gina Carano was fired by Disney after she repeatedly posted racist, conspiratorial and transphobic memes on Twitter, and someone decided that she wasn't the best person to have on your Fun Space Adventure for the Whole Family. Yes, after spending 4 BILLION to buy the rights to Star Wars, they didn't want some third tier actor dragging them into controversy they didn't need.

View attachment 464341 Fun Space Adventure... Calling them "Younglings" so you don't have to say, "Killed Children"

Anyway, the Right Wing has gone apoplectic over this. How dare we punish this poor woman for merely expressing her opinion.

Of course, these were the same people who insisted that the NFL Fire Colin Kaepernick because he took a knee protesting police misconduct and killing of black people.

View attachment 464342

Eventually, he was proven right when the country exploded into riots after George Floyd was murdered. Even big corporations got in on the act.

Then there were the Dixie Chicks. Remember them? They were a country band that expressed the opinion that our war with Iraq over weapons that didn't exist was probably a bad idea. (Actually, only one of them did, but they all paid for it.

View attachment 464343

Eventually, they were proven right. Heck, you'd be hard pressed to find a Right Winger today who would argue the Iraq War was a good idea.

Then there was the grandmother of all "Cancel Culture", Jane Fonda. You remember Jane? She was the one who said our undeclared war in Vietnam was a terrible idea. Even humanized the people we were mercilessly bombing by visiting them.

View attachment 464344

Well, she was proven right. The war was a bad idea. Not that it did her any good, people still denounced her as "Hanoi Jane" and her career was pretty much over by 1980.

Point is, the Right Wing was for Cancel Culture (really, "Consequence Culture") before they were against it.

So let the right wing outrage begin!!!
Jane Fonda said
"I just think COVID is God's gift to the left,"
Fonda remarked with a chuckle.
"It's a terrible thing to say, I mean, I think it was a very difficult thing to send down to us, but it has ripped the bandaid off who [Trump] is and what he stands for and what is being done to average working people in this country."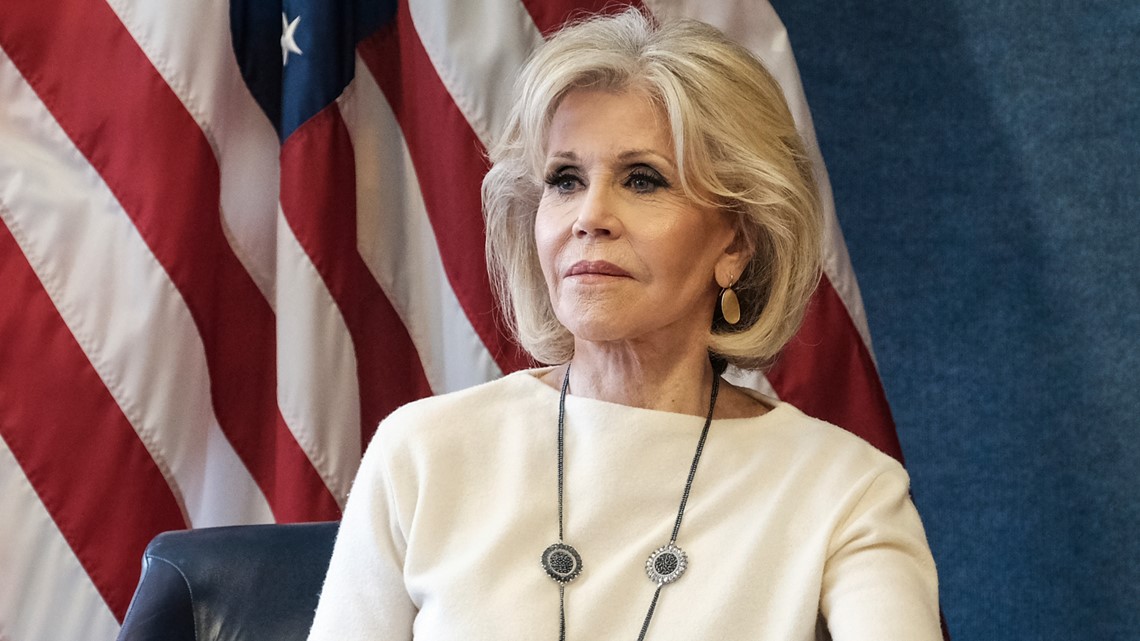 Jane Fonda's remark came during an online event as she highlighted the importance of voting and how it can decide what happens to humanity.
www.9news.com