Joined

Aug 4, 2015
Messages

75,367
Reaction score

38,601
Points

2,645
Biden declared he hopes Pelosi's 1/6 Pitical Witch Hunt Panel prosecutes every Trump ally Sunpoena hold-out.
"I hope the committee goes after them and holds accountable." He was referring to individuals who refuse to comply with a congressional subpoena.
Pelosi's 1/6 hearing is a theatrical political witch hunt, and the Incited riot at the Capitol on 1/6 was no more an 'Insurrection' than was the incident recently where Climate 'terrorists' stormed the office of Biden's Eco- Terrorisy Sect of the Interior.
It is a continuation of 4 years of Obama's & Biden's treasonous failed coup & Pelosi's 2 failed criminal Impeachment attempts. As well as their attempt to ensure all necessary evidence of their 2020 stolen election does not come out.
The fact that the 1/6 Hearing will continue when every person who participated in the 1/6 riot has been charged with misdemeanors - no charges of sedition or treason - proves this is a witch hunt, another attempt to 'get Trump', because there was no 'Insurrection' on 1/6.
Again, the judicial system has already squashed that Narxist Liberal Democrat lie by charging 1/6 rioters with defaving / damaging govt property, unlawful entry, etc... - no charges that come close to 'Insurrection'.
The Warden holding 1/6 rioters for Pelosi has already been hammered by the courts for violating their civil rights through hoe they have been incarcerated and treated.
If Democrats REALLY give a damn about 'Insurrections' they MUST arrest, jail, charge, and treat the sane way the Climate terrorists who stormed the Dept of the Interior recently.
IF THEY DO NOT IT PROVES THAT 1/6 IS A PLOITCAL ABUSE OF POWER INTENDED TO REMOVE TRUMP AS A THREAT TO THE 2022 AND 2024 ELECTIONS.
To go to all of this trouble shows just how much the Marxist Democrats FEAR President Trump.
Meanwhile, even out of office, Trump I'd STILL WINNING - The Supreme Court just ordered President Biden to bow to President Trump's Immigration policy beginning in November. Illegals will be sent back into Mexico to await immigration hearings!
LET'S GO, BRANDON!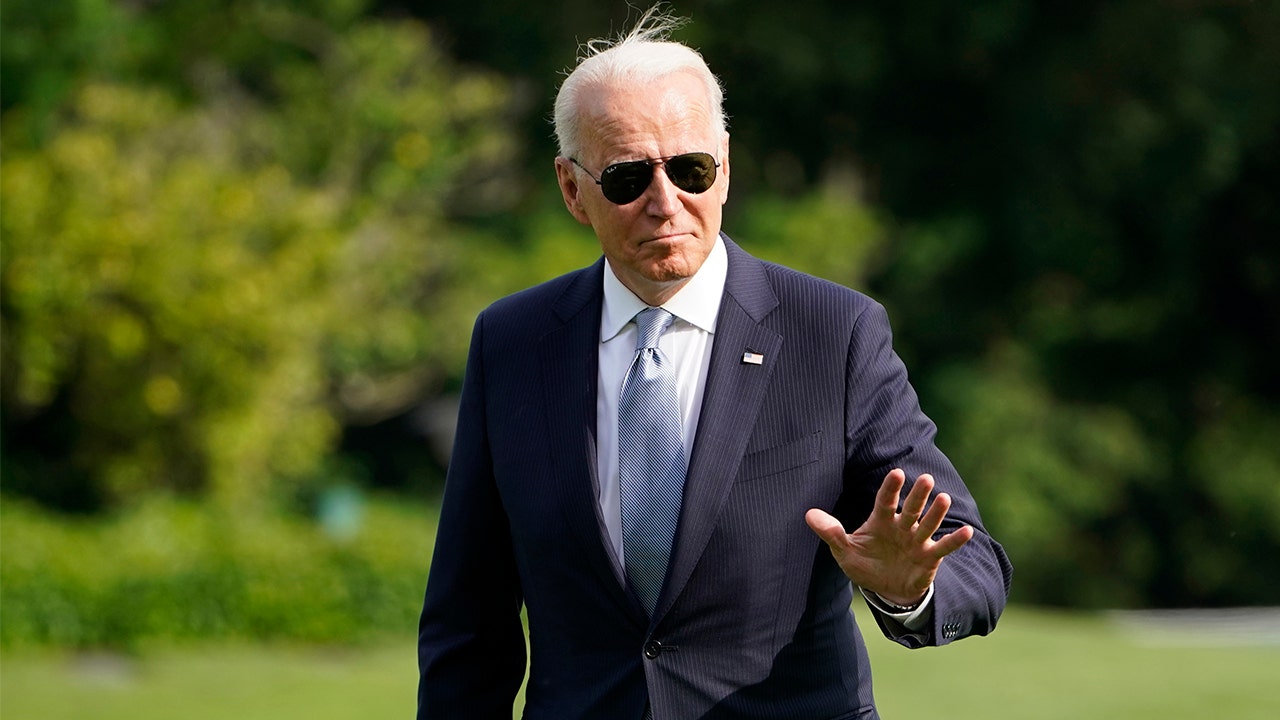 The Department of Justice (DOJ) and White House press secretary Jen Psaki are doing damage control after President Biden told reporters Friday evening that anyone who defies a congressional subpoena should be prosecuted.

www.foxnews.com
Last edited: