Joined

Oct 6, 2008
Messages

122,707
Reaction score

57,156
Points

2,300
Location
1. Today is the birthday of Piketty.....you might recall this dolt was the topic of interest during Hussein's regime.
The latest hero for the Left is French economist Thomas Piketty.
"...Obama White House Rolled Out The Red Carpet For Him..."
Who Is Thomas Piketty And Why Has The Obama White House Rolled Out The Red Carpet For Him? - Hunter Lewis - Page 1
He was the flavor of the day because he was all about hand-wringing over economic in equality.
2. "
Thomas Piketty
, (born May 7, 1971,
Clichy
, France), French economist who was best known for
Le Capital au XXIe siècle
(2013;
Capital in the Twenty-first Century
).
Piketty was born to militant
Trotskyite
parents and was later politically
affiliated
with the French
Socialist
Party.
In 1993 he was awarded a Ph.D. in economics from the École des Hautes Études en Sciences Sociales (EHESS) and the London School of Economics European doctoral program for a dissertation on the theory of the redistribution of wealth.
In 2014 Piketty gained international celebrity with the English publication of
Capital in the Twenty-first Century
. The previously little-known author and his nearly 700-page unexpected
best seller
also became the subject of a lively debate between liberals and
conservatives
over economic inequality, the distribution of wealth, and the future of
capitalism
."
Britannica.com
The socialists took over America, and ......take a look at today's jobs report. You voted for this if you voted Democrat.
What more appropriate moment to consider what you have become:
3.
"Are Americans becoming Sovietized?
Here are 10 symptoms of Sovietism. Ask yourself whether we are headed down this same road to perdition.
1. There was no escape from ideological indoctrination — anywhere. A job in the bureaucracy or a military assignment hinged not so much on merit, expertise or past achievement. What mattered was loud enthusiasm for the Soviet system.
Wokeness is becoming our new Soviet-like state religion. Careerists assert that America was always and still is a systemically
racist country, without ever producing proof or a sustained argument."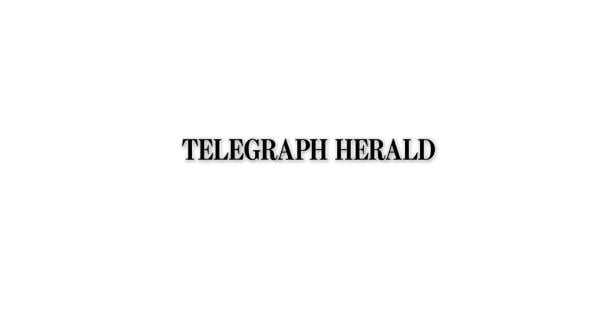 What ultimately ended the nihilist Soviet system?
www.telegraphherald.com
4. Which brings us to
the central contemporary lie: America is racist.
If you ask for evidence of this slur, this is what you get:
"White Privilege is evident in
the distribution
of wealth and power in America, historically-based and perpetuated
via laws,
educational advantages, inherited wealth, Good Ol' Boy networks, racial prejudices, etc., but some Whites are disgruntled because they do not believe they share in it."
The Myth Of White Privilege
post #77
Challenge them
to name any such laws, and it's like asking the Democrat to name books that have informed his geopolitical views. Zilch.
5. But the 'hook' they hang their hat on is
that 'distribution' thing:
the demand that every income level, educational rank, every industry and career, all have the same numbers, ratios, quotas of every race and ethnicity.
If you believe the "America is racist" lie, you have to believe, or pretend to believe, the absurd demand that every venue be occupied by the same demographic ratios in the population.
Smert Komitet Gossudarstvennoy Bezopasnosti