Joined

Apr 1, 2011
Messages

146,578
Reaction score

34,035
Points

2,180
McAuliff must be pretty fucking stupid if he believes this is a winning strategy. Only NAZIs believe parents shouldn't have a say in what their children are taught. McAuliff believes children are the property of the state.
​
​
On Monday, the Gateway Pundit reported that yard signs are popping up across Virginia that read, "Keep parents out of classrooms," followed by, "Vote McAuliffe" and "Keep Virginia Blue."​
​
According to Jim Hoft, the signs are being put up by supporters of Democrat Terry McAuliffe, who single-handedly changed the course of the gubernatorial campaign by saying parents should not be allowed to tell schools what to teach.​
​
"I'm not gonna let parents come to schools and actually take books out and make their own decision," McAuliffe said during a debate with his Republican opponent, Glenn Youngkin. "I don't think parents should be telling schools what they should teach."​
​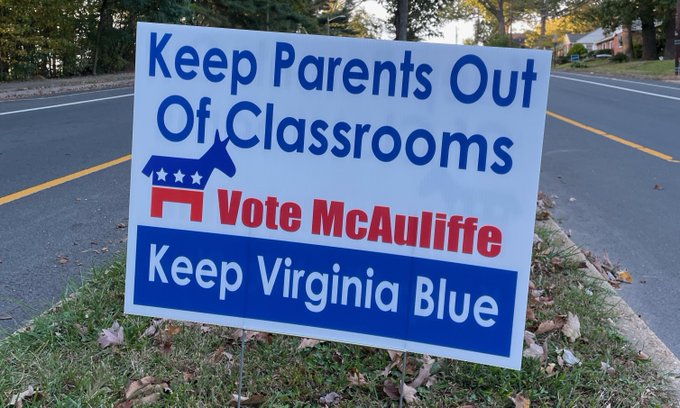 ​