Joined

Aug 4, 2015
Messages

62,614
Reaction score

17,125
Points

2,290
In 2015 Leftist groups That Black Fist, Antifa, & BLM accepted money from the Russians to spread racial division and violence.
In Baltimore BLM and other paid thugs were brought in by the bus-load. They instigated violence, destroyed property, and burnt local businesses to the ground as they fanned the flames of racial hatred and violence.
What started out as a protest against police violence after a white officer murdered George Floyd in Mn has now been blown up into full-scale racial war with Floyd's murder being used as an excuse to wage it.
Floyd's murderer has been arrested - the policeman is being charged for Floyd's death. 'Justice For Floyd' is underway....STILL the violence is spreading, encouraged by the same liberal leftist groups who took money before to spread racial division and violence.
Attacking / pepper-spraying officials, dragging and beating cops, burning buildings, damaging churches, attacking innocent people, burning cars, destroying stores / businesses....
This is NOT about the death of George Floyd.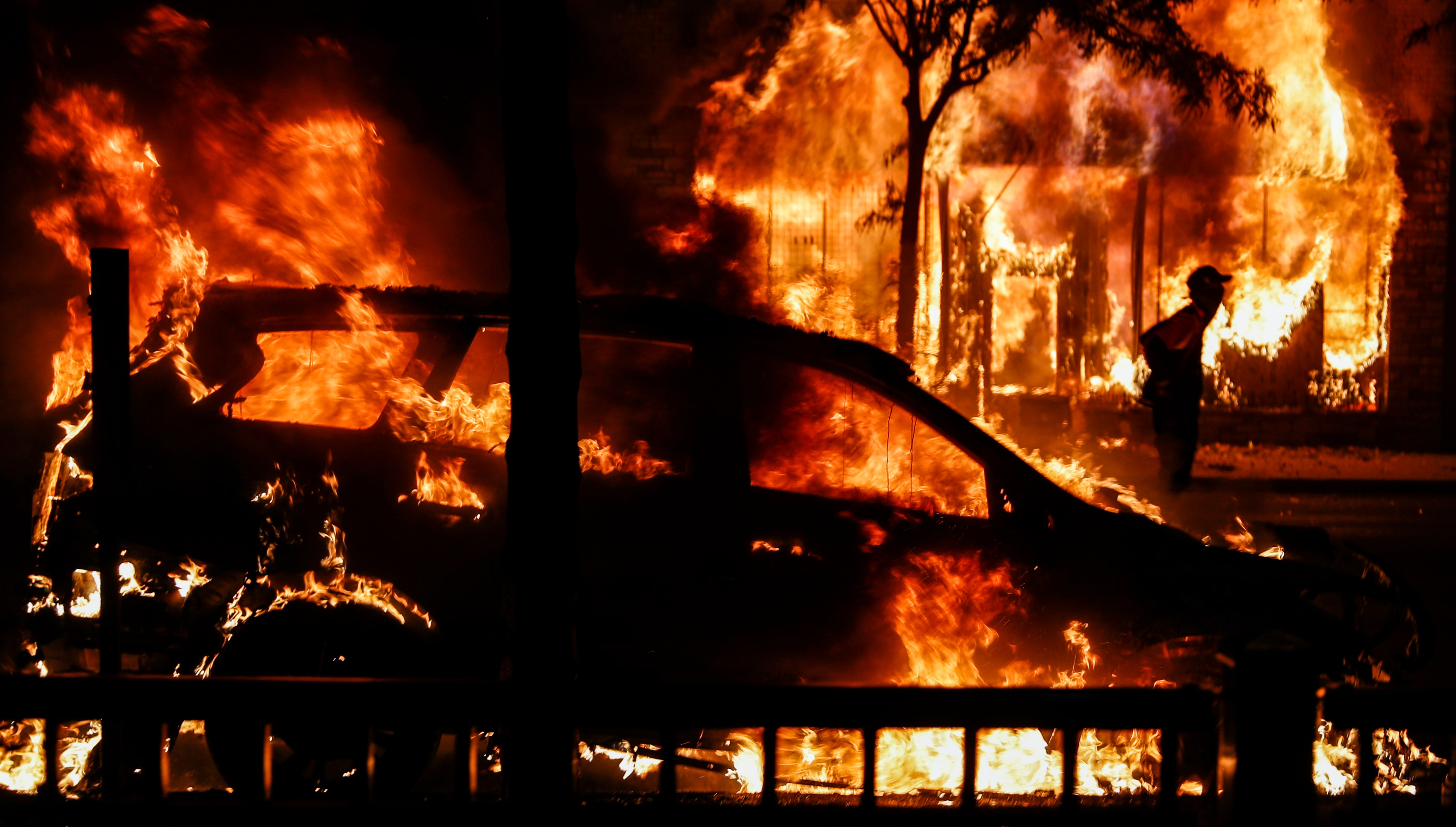 Protests continued Saturday as more demonstrations erupted in cities nationwide following the death of Minneapolis man George Floyd.

www.foxnews.com
Far Left Nashville Mayor John Cooper urged people to join him at the Black Lives Matter protests in downtown Nashville on Saturday. Mayor Cooper posted this tweet on Saturday morning. Mayor Cooper said, "This is an especially critical time for all of us, as Metro's leaders, to show up and listen...
www.thegatewaypundit.com