Joined

Nov 25, 2021
Messages

186
Reaction score

166
Points

43
Location
Sarah Silverman challenged Joy Reid, over the anchor's retweet of a CNN article about Governor Ron Desantis' recent proposition of a civilian military force in his state, that would be in his control.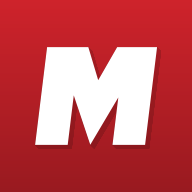 www.mediaite.com
Ok, she's not the only one calling out Joy Reid. But this is good because Silverman is normally liberal. Still is, but I would say a more "normal" liberal as opposed to a hyper-partisan liberal.
The problem with partisans on both sides is that they never want to call each other out, nor acknowledge when someone on their side goes off the rails. That's why the most extreme of our own partisans side always seems to be in charge. They are the most outspoken, and the most outrageous, but no one on their side calls them on it. leaving their fellow partisans free to ignore all criticism.
So, I'll call out DeSantis for his plan to organize an armed force for Florida. Yes, many, if not most states already have "State Guards" which are not under the control of the federal government. My beloved Texas has one and it is a fine program that brings many benefits to its members while standing by to serve in an emergency. But the timing - as he is being touted by many as a possible Trump-backed candidate for President in 2024 - of his sudden desire for an armed force with himself as Commander in Chief - is clearly designed to be more triggering than practical.