Joined

Jul 11, 2004
Messages

70,230
Reaction score

10,862
Points

2,040
The ACLU, and Human rights First, should be branded a enemy of the United States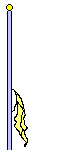 Former prisoners accuse him of torture techniques in Iraq, Afghanistan
Defense Secretary Donald Rumsfeld seen addressing the National Press Club in Washington in February.
Updated: 2 hours, 51 minutes ago
On Friday, the U.S. District Court in Washington will be the scene of a parting shot at outgoing Secretary of Defense Donald H. Rumsfeld.
Former detainees represented by human rights groups accuse him — along with a top general of the Iraq war, a former commander of the infamous Abu Ghraib prison in Iraq and a commander of U.S. military intelligence and police forces — with "derelictions of duty and command" and promoting the practice of inflicting "physical and psychological injuries" on civilians held by the U.S. military in Iraq and Afghanistan.
The case of Ali v. Rumsfeld, to be heard before Chief Judge Thomas Hogan, pits lawyers from two human rights organizations representing nine former detainees at Abu Ghraib and the Bagram military base in Afghanistan, with attorneys representing Rumsfeld, Gen. Ricardo Sanchez, former Brig. Gen. Janis Karpinski and Col. Thomas Pappas.
The case is an attempt to have U.S. officials held accountable for alleged abuse of Iraqi and Afghan civilians who were never held as enemy combatants or charged with any crime.
The former detainees accuse Rumsfeld and others of being personally responsible for approving torture techniques and violating the U.S. Constitution. Rumsfeld argues that they are all immune from liability.
Rumsfeld, to be replaced later this month by Robert Gates, who was confirmed by the Senate this week, argues "that alien military detainees held outside the United States are not generally entitled to constitutional protections."
Rumsfeld's lawyers claim qualified immunity
His lawyers contend that under the qualified immunity doctrine, "federal officials are immune from suit" unless they violate a clearly established constitutional right. They say that aliens held in a military detention facility in the field of battle abroad simply do not have established constitutional rights during their alleged detention and abuse.
The former detainees who filed the lawsuit say they were all eventually released from detention and never charged with any crime or wrongdoing.
The detainees — five were held at Abu Ghraib and four at Bagram — accuse Rumsfeld and the others of subjecting them to "torture and other cruel, inhuman or degrading treatment or punishment, including severe and repeated beatings, cutting with knives, sexual humiliation and assault, confinement in a wooden box, forcible sleep and sensory deprivation, mock executions, death threats, and restraint in contorted and excruciating positions," according to court documents.
Lawyers for the American Civil Liberties Union and Human Rights First
argue that Rumsfeld "authorized an abandonment of our nation's inviolable and deep-rooted prohibition against torture or other cruel, inhuman or degrading treatment or punishment of detainees in U.S. military custody." They say these acts precipitated "further violations of law and directly led to the abuse of Plaintiffs and other detainees in Afghanistan and Iraq."
Pattern of rights abuse alleged
The human rights attorneys will also argue Friday that high-ranking commanders "permitted and implemented" an unlawful policy, pattern or practice of torture and other cruel, inhuman or degrading treatment of detainees.
The suit seeks compensatory damages and a judicial declaration that the legal rights of the prisoners were violated under the Constitution, the Geneva accords and other international law.
Although allegations in the suit are the equivalent of war crimes, it is a civil case, not a criminal one. Only the U.S. government is empowered to prosecute war crimes in criminal court or before a military court.
http://www.msnbc.msn.com/id/16099926/