.
President Biden,‭ Always Remember,‭ ‬80‭ ‬Million Voters Didn't Elect You to Extend trump's Slash-and-Burn, Corporate Agenda
The impeached president trump spent four years in the White House lining his and his cronies pockets while doing all he could to return pollution levels in the United States to those of the‭ ‬1960s and‭ ‬70s.‭ ‬Yes,‭ ‬this thrilled his devoted RWNJs,‭ ‬but the other two thirds of the U.S.‭ ‬population knows clean air and water are necessary to sustain human and animal life.
It is quite understandable you would not want to appoint key congressional progressives to your cabinet.‭ ‬Their presence in congress is much more important to the success of your administration in the positions they currently occupy.
But those‭ ‬80‭ ‬million voters don't want to see you backslide into some of your old,‭ ‬bad habits.‭ ‬Always keep in mind,‭ ‬they didn't vote for‭ "‬Status Quo Joe‭" ‬Biden.‭ ‬If necessary,‭ ‬include in your White House staff,‭ ‬a rather large fellow,‭ ‬perhaps an African-American,‭ ‬he needn't have any governmental experience,‭ ‬just the ability to see if your are slipping back into the old Status Quo Joe's bad habits.‭ ‬If he notices this trend in your daily life as POTUS,‭ ‬his duty will be to kick your a$$‭ ‬up between your shoulders,‭ ‬and continue doing so until you return to the Joe Biden these‭ ‬80‭ ‬million voters chose as their President.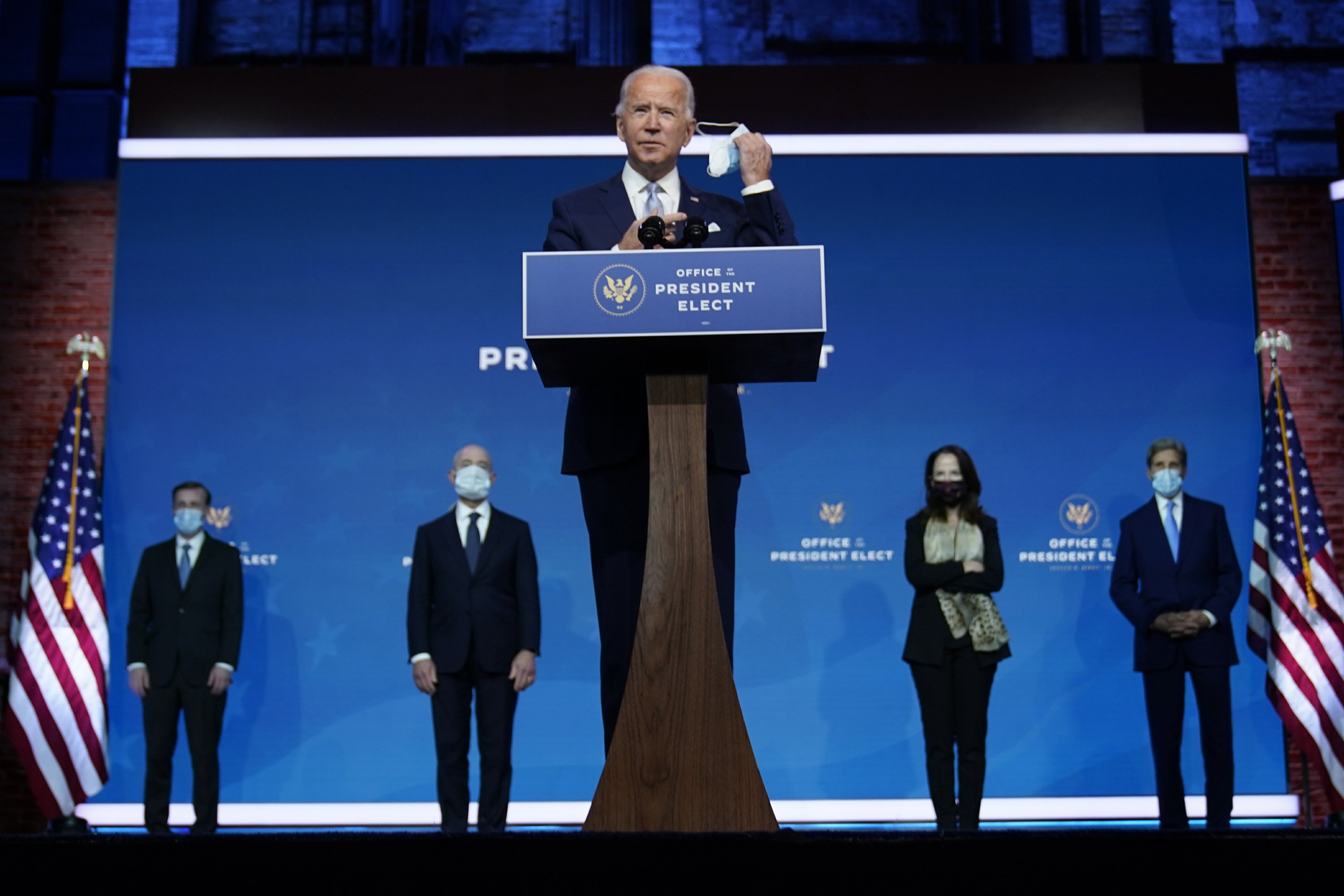 NEW YORK (AP) — Competence is making a comeback. President-elect Joe Biden has prized staying power over star power when making his first wave of Cabinet picks and choices for White House...
apnews.com
.