Joined

Jun 6, 2018
Messages

15,622
Reaction score

6,537
Points

400
Location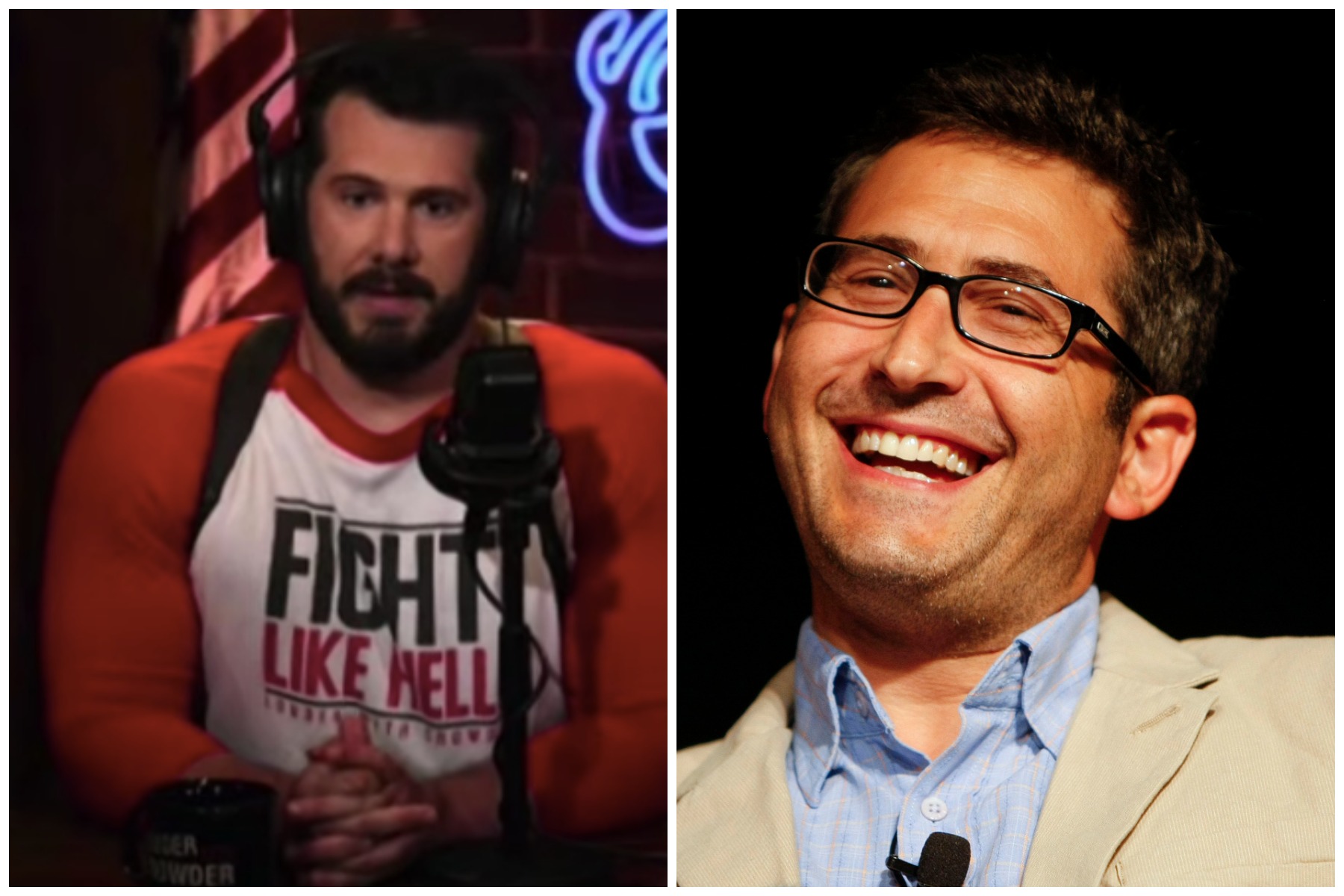 The conservative political commentator–who has refused to debate Seder in the past–was left panicking when Ethan Klein added a surprise guest to the H3 podcast.

www.newsweek.com
"Steven Crowder is being mocked online after he had a meltdown when he was tricked into debating Sam Seder on the latest episode of the H3 Podcast with Ethan Klein. The conservative political commentator was left panicking when Klein added a surprise guest to the podcast who happened to be none other than progressive political commentator Seder, who Crowder has avoided debating in the past.

During Monday's podcast, Crowder becomes visibly distressed when Seder appears. "Oh no, it's Sam Seder! What a f***ing nightmare! I had no idea this was going to happen," he says. Crowder becomes increasingly agitated and blasts Klein for putting him on the spot. But why did Seder's presence incite such panic in Crowder?"
Many here may not know much about the online debate world, but this is near and dear to me because I come from the online Youtube debate sector. So I know all about folks like Crowder who pride themselves on "I'll Debate Anyone, Anywhere" blah blah -- but only seems to debates college kids or random folks on the street....I also know a lot about Sam Seder; I first heard about him for making a fool of Libertarians who debated him -- and most notably making a fool out of another so-called "leftist" by the name of Jimmy Dore; whom after that debate -- caused Jimmy Dore to now only pander to right wingers and Tim Pool types....
So the fact this is one the highest trending topics on Twitter is because of how long Crowder has been dodging Sam...for over 3 years in fact.... and giving every excuse in the book for doing so...Crowder agreed to debate Sam at Politicon in 2018 -- then backed out. According to the people at Politcon who booked the debate -- Steven backed out because his manager (who is also his Daddy) -- didn't think his son was prepared to debate Sam....and he has been ducking Sam ever since...Even going so far as to only run his "Change my mind" open debate segment on his podcast when he believes Sam is recording his own show live....as to insure Sam won't be calling in. That is how pathetic this guy is....and yet his right wing rubes ignore this and make excuses for his cowardice...just like they do for other pathetic folks they follow.....adorable.