Joined

Jun 19, 2009
Messages

13,273
Reaction score

3,456
Points

265
Please write your Rep. Senators to ask
Susan Rice : "did you ever have an
affair with Obama?"
Please PLEASE understand the Dems use these cspan moments for snide attacks of politicizing the process and Republicans need to strap on a pair and start using these same tactics to fight propaganda with insinuations that will literally destroy the democratic party.
I'm saying request your Senators to ask Comey straight out: Now that you have email evidence of pay to play that Hillary illegally tried to hide upon request, have ypu ever asked what those favors were?
We now know through emails and open money envelope hand offs that Saudis paid off the Clintons, so did you ever investigate what favors they got for those payoffs?
Why not? Isn't it extremely important?
In 1998 Bill mysteriously let Bin Laden slip away, don't you think 911, Afgan war, Iraq War, Isis all an affect of this suspicious act is extremely important enough to warrant investigation of WHAT EXACTLY WERE THE FAVORS THE SAUDIS RECEIVED BY THE CLINTONS and is this the reason why Obama suspiciously refused to stand his ground over Saudis involvement in 911?
ASK THE TOUGH QUESTIONS.
Whether it's the media or the Senate it's time to ask the real questions, questions that they have no excuse for ignoring.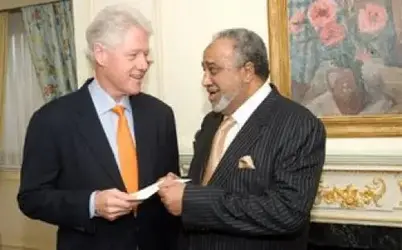 Last edited: