Joined

Jun 6, 2018
Messages

17,726
Reaction score

8,236
Points

950
Location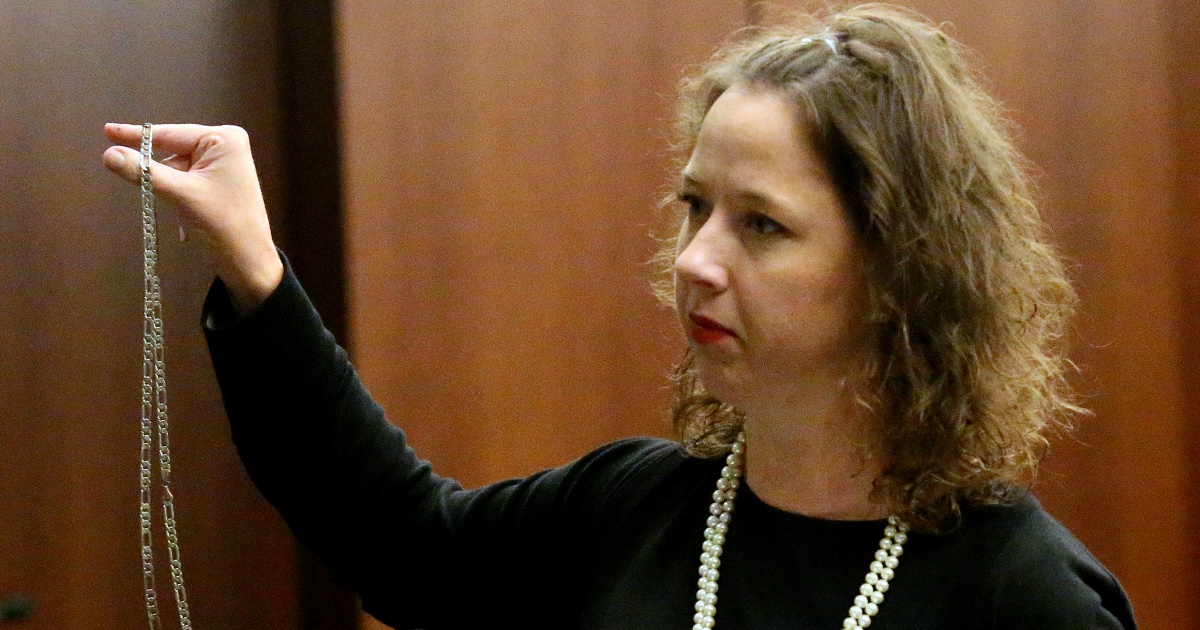 A grand jury has indicted Jackie Johnson, the first prosecutor presented with the crime committed by Travis McMichael, Greg McMichael and William "Roddie" Bryan.
www.nbcnews.com
"It is all too rare for grand juries to indict prosecutors for misusing their authority. But those authorities would be wise to take their responsibilities more seriously. Georgia Attorney General Christopher Carr initiated the charges against Johnson, who is alleged to have tried to use her influence to protect Arbery's killers from arrest and prosecution -- Johnson's case raises challenging questions about how we hold prosecutors accountable for professional misconduct.

Johnson is accused of "willfully and intentionally" violating her oath of office by "acting with favor" to Greg McMichael and with obstructing justice by directing police officers not to arrest Travis McMichael. The indictment also alleges that she nonetheless sought to derail the investigation by recommending the appointment of a neighboring prosecutor, George Barnhill, whose son worked for Johnson [whom later had to recuse himself]. Barnhill later wrote a letter to police that included a sentence about Arbery's "apparent aggressive nature and his possible thought pattern to attack an armed man."
It gets worse.....in Barnhill's letter to police to try to get the convicted murderers off; he wrote that the McMichaels were in hot pursuit of a burglary suspect of which they had first hand evidence of of that "suspect" committing the crime...which we know was false..Barnhill should be getting charged too....But wait....it gets worse....The former Prosecutor also may have successfully covered up another murder.....
Jackie Johnson, the indicted D.A. in the Ahmaud Arbery case, played a pivotal role in the case of the police killing of an unarmed motorist in 2010.
www.latimes.com
"Caroline Small was just 35 years old when she died. Someone had called police believing Small was doing drugs. She was unarmed when the officers fired shots — Sgt. Robert C. Sasser and Officer Michael T. Simpson — can be heard in the police video bragging about their aim. Mike McDaniel, the Georgia Bureau of Investigation agent who oversaw the case, called the police shooting "the worst one I've ever investigated," adding, "I don't think it's justified." -- Still, the officers were not disciplined or charged. Years later, the Atlanta Journal Constitution conducted an investigation and found records the Glynn County Police Department tampered with the crime scene and created misleading evidence that was presented to the grand jury -- the local district attorney shared the state's evidence with the two officers months before grand jury proceeding and even struck a deal with the officers involved. That local district attorney was Jackie Johnson."
I know how its fun for folks on this message board to go off on their "Deep State" conspiracies and claim the FBI or DOJ is corrupt because they prosecuted their favorite politician or didn't prosecute their most hated politicians; mostly for partisan reasons...however, when it comes to ACTUAL corruption by prosecutors and law enforcement -- those same folks don't have that same energy...almost like, they really don't give a fuck about actual corruption...the kind that is more likely to affect them of their neighbor more than conspiracy fantasies ever could. Why is this??

As much as folks get triggered and whine about Critical Race Theory -- one of the core tenets is....the bias that is built into the system and has been there from it's inception...yes, much of that bias was racial bias -- but that doesn't mean that corruption can't bite everyone else in the ass too....so when we see it, what is wrong with wanting to stamp it out?? Why is that movement to reform such corruption so triggering to some?? Any prosecutor who seeks to allow murders to get off due to their bias or send innocent people to prison for decades, due to their bias -- should face substantial time in prison....why is that so hard to ask for??