Joined

Aug 4, 2015
Messages

68,538
Reaction score

27,483
Points

2,330
In this re-opened FBI Investigation 650,000 (SIX HUNDRED AND FIFTY THOUSAND) emails from off of Hillary's server / connected to Hillary is found on HER joint-use laptop, shared with her now-estranged perverted pedophile husband, and Huma Abedin is declaring she has NO IDEA how they all got there...
Huma testified to the FBI she had turned over all of her devices containing work-related emails and documents.
- Yeah, she LIED.
(PERJURY)
Huma testified to the FBI that she was NOT saving any work-related documents.
- Yeah, she LIED!
(PERJURY)
Huma testified to the FBI that she frequently sent emails/ classified emails from her office account to her personal, public, unencrypted, and un-secured Yahoo.com email account...
- Which, of course, she would never have downloaded at home on her laptop...
Now that this MASSIVE 'treasure trove' of evidence has been found, suddenly Abedin is pulling a 'dain bramaged Hillary' by claiming she has no idea how all these documents she had access to suddenly appeared on her laptop...'I don't remember'...'I didn't do it'...'I have no cluye how they got there'.
""
She only learned for the first time on Friday, from press reports, of the possibility that a laptop belonging to Mr. Weiner could contain emails of hers
," Abedin's lawyer Karen Dunn said in a statement."
She just learned on
FRIDAY
....?!

..... and ... STFU!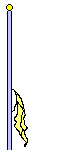 The article shows Huma insinuating that her husband, Ant'ny, may have something to do wit hit.... RIGHT...He had no access to Hillary's files, He had no access to her e-mails, and the only use he had for that laptop was for posting pictures of his pecker on-line and sexting with under-aged girls! The very notion of him having anything to do with putting those emails there is ludicrous.
And of course Hillary tops Huma's moronic claims by saying, "
There is no case here."

Not only are these people corrupt / criminal...they are

STUPID

, too, and that's a bad combo for a person who could be President!
Huma Abedin Pleas Ignorance of New Emails, Points to Weiner - Breitbart
Last edited: