Joined

Aug 4, 2015
Messages

71,896
Reaction score

32,907
Points

2,330
'Iran has taken further responsibility for the Gaza War via their state-run propaganda-like media Monday.

"Yes, we were the victors," representative of Hamas in Tehran Khaled al-Qaddoumi said on Iran's state-owned news network Press TV.

"Much of the credit for the potency of the Palestinian resistance in Gaza today belongs to Iran, which for some years now has been training Palestinian fighters in weapons and tactics, and has aided them in amassing a vast arsenal of missiles"

"The network continued, "A Hamas official has said the Palestinians won the latest war against Israel thanks to the support provided by

Iran

."
The Iranian network contradicted the appeasement narrative America's political left has taken, defending Palestinian terrorists from Israel's counteroffensive due to humanitarianism."


AOC and the Squad has been engaging in anti-Semitism and arguing that Hamas, who initiated the latest conflict and fired over 4,000 rockets into Israel, indiscriminately targeting civilians versus military targets, are the 'victims' while Israel who successfully defended itself were the 'villains' because they so successfully defended their nation and its people from the terrorists infesting Gaza.

"By posing the lawbreakers, Hamas and illegal aliens who are breaking nations' laws, as victims, Ocasio-Cortez furthers a post-modern philosophical theory of "slave morality" which condemns success, individualism, wealth, and purpose as bad. Therefore, according to the theory, western institution are oppressive because they are successful, individualistic, wealthy, and purposeful."

In AOC's mind, Israel is the 'villain' because it is bigger, more powerful than Hamas, and successfully defended itself from the terrorist Hamas' attacks. Israel inflicted more damage on Hamas, who uses Palestinians in Gaza as Human Shields. (It is worth noting that Hamas' rocket attacks killed both Jews and Palestinian citizens of Israel.)

There is one significant rule of combat both AOC / The Squad and Hamas needs to learn: 'Don't WANT none? Don't START none!'

Hamas, however, has vowed to continue until they affect the destruction of Israel and the genocide of the Jews.

And as far as AOC, the Squad, and the Anti-Semite Democrats are concerned, they agree with Iran and Hamas..and with Hitler, for that matter, which is why they continue to lie / deny Iran has any part in Hamas' continued attack on Israel.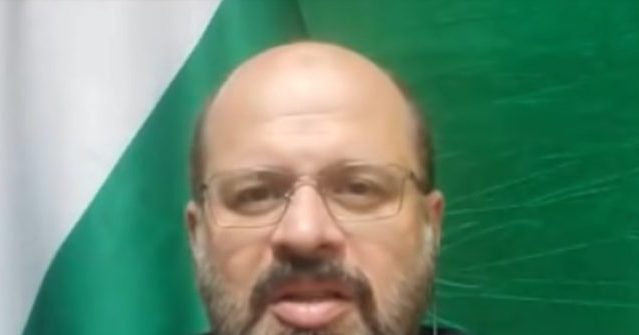 Iran has taken further responsibility for the Gaza War via their state-run propaganda-like media Monday. "Yes, we were the victors."
www.breitbart.com