Sourcing for, "Human Lives Don't Matter:" Is about abolition than it is about "Emancipation." Lincoln was famously home-schooled, backwoods humorist, able to exploit political divisions. Matt 25: 14-30, describes the lethal market place--especially the one of "Wealth of Nations," on which the Conservatives tend to rely. Servants given five, two, and one talent go out to different versions of safe-keeping. Two do the fixed percentage usury of savings and investments. One does the options of safe-keeping, hiding it away. That one talent doesn't make it into the market place, no one bothers to so-state. Lack of spending by lower-incomes may now be getting reversed. The new employment gains were heavily them, just in February alone.
Prayer is different. In Matt 25: 14-30, the fable even alleges this:
Eric Roney, 33, was sedated, placed on a ventilator and will need reconstructive surgery to his face and ears, his family said.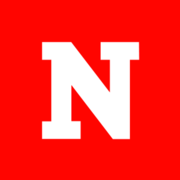 www.newsweek.com
.
Out in the Darkness there are predators, even. Anyone cast one is liable to be chewed up, literally and completely. Often times--a Roman Era custom--the cast out were babies unable to be kept. In the case of one more emperors--not wanted around at all.
So There is the prayed for brand--found on earth as it is in heaven: of Christian folk, of all kinds. Socialists mainly got the Karl Marx version: The Centralized Credit usury market proposed in "Communist Manifesto." Follow Deut 23: 19-20: The Jews mainly all got butchered. Poles and Russians didn't do to red hot, either. Lice, Fleas and Ticks were held in equivalent esteem
"Crow, James Crow: Shaken, Not Stirred!"
(Matt 20: 1-16, may be what you think you get--Biden-Harris Stimulus. Matt 25: 14-30, is where it goes: Wealth of Republican, Denigration brands!)