Princess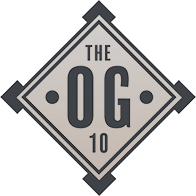 Apr 4, 2006
85,725
18,104
2,220
Diabetes-related deaths are at epidemic proportions, but the radical right would rather let people die than use some cells which are never going to be brought to term.
"The incidence of diabetes has been increasing at an alarming rate in this country over the past decade," adds Dr. Alderman. "Diabetes itself is an important cause of death. But in addition, people with diabetes are likely to succumb to heart disease and heart attacks. So we wanted to determine how the upsurge in diabetes is affecting the number of hospitalizations and deaths in New York, a city with a large and diverse population."

The Einstein researchers looked at New York City Department of Health mortality records for two three-year periods--1989 through 1991 and 1999 through 2001. This information included the underlying cause of death listed on each individual's death certificate. The data on hospitalizations during the same periods were provided by the New York State Department of Health. The analyses were limited to people 35 years and older.

During the decade between these two three-year time spans, mortality rates due to stroke, cancer and all other diseases declined--with the notable exception of diabetes. The mortality rate due to diabetes over that period increased by 61 percent.
http://www.medicalnewstoday.com/medicalnews.php?newsid=38545
And now for the real science on the subject .....
Recent research has also provided more evidence that human embryonic cells can develop into cells that can and do produce insulin. Last year, Melton, Nissim Benvinisty of the Hebrew University in Jerusalem, and Josef Itskovitz-Eldor of the Technion in Haifa, Israel, reported that human embryonic stem cells could be manipulated in culture to express the PDX-1 gene, a gene that controls insulin transcription [16]. In these experiments, researchers cultured human embryonic stem cells and allowed them to spontaneously form embryoid bodies (clumps of embryonic stem cells composed of many types of cells from all three germ layers). The embryoid bodies were then treated with various growth factors, including nerve growth factor. The researchers found that both untreated embryoid bodies and those treated with nerve growth factor expressed PDX-1. Embryonic stem cells prior to formation of the aggregated embryoid bodies did not express PDX-1. Because expression of the PDX-1 gene is associated with the formation of beta islet cells, these results suggest that beta islet cells may be one of the cell types that spontaneously differentiate in the embryoid bodies. The researchers now think that nerve growth factor may be one of the key signals for inducing the differentiation of beta islet cells and can be exploited to direct differentiation in the laboratory. Complementing these findings is work done by Jon Odorico of the University of Wisconsin in Madison using human embryonic cells of the same source. In preliminary findings, he has shown that human embryonic stem cells can differentiate and express the insulin gene [12].
http://stemcells.nih.gov/info/scireport/chapter7.asp