Joined

Feb 16, 2016
Messages

8,201
Reaction score

13,184
Points

2,430
Location
Elche police arrest two suspected distributors of 'Pink Cocaine' designer drug

​
Two suspected distributors of 'pink cocaine' designer drug arrested by police in Elche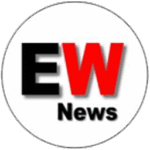 www.euroweeklynews.com
20 Sep 2021 ~~ By Chris King
National Police officers in the Alicante municipality of Elche have arrested a man and a woman aged 29 and 30 respectively, for crimes related to drug trafficking and the illegal possession of weapons, with both detaines allegedly involved in the distribution of, among other substances, a new designer drug called 'Tusi' or 'pink cocaine', which is potentially more dangerous due to the high level of addiction it generates, and whose total amount seized had a value of around €30,000 on the black market.
After months of investigation, and multiple discreet surveillance operations carried out on the suspects, the police officers found out that this man, along with his wife, was allegedly engaged in the sale and distribution of cocaine, marijuana, and what is known as "pink cocaine", and subsequently arrested them in their vehicle.
~Snip~
During a search of the other house, officers located and confiscated 300g of 'pink cocaine', seven grams of cocaine, 2 pistols of 9mm parabellum, with 148 cartridges, a brass knuckleduster, a 'taser', a large pocket knife, a compressed air shotgun, various tools related to the weighing and cutting of narcotic substances, and €1,200 in cash.
The two detainees, of Spanish nationality, were placed at the disposal of the Duty Court of the city of
Orihuela
, which has ordered the imprisonment of one of them, as reported by
lasprovincias.es
.
Comment:
Hmm.... Pink Cocaine!!
If it's a designer drug it's already in America in more than just 10 ounces.
We'll soon be seeing overdoses from this product across the country.
Perhaps the next "George Floyd" will die by overdosing of "Pink Cocaine" and some poor cop will suffer for it.