Joined

Aug 4, 2015
Messages

75,886
Reaction score

39,528
Points

2,645
After becoming President, Biden ordered the Southern Wall construction to end, erased every Trump Immigration policy, rule, ad agreement with South American nations, agreements both S. American nations and Mexico declared was working and who also have publicly declared the Immigration disaster is the fault of Biden's failed policies.
From the start, the Biden Administration:
Adopted an Open Border Policy
Surrendered our National Security
Surrendered our Southern Border Security
- Biden's Immigration Czar publicly stated that the Mexican Cartels and Coyotes control the US Border, that the US could / can not keep up with the Cartel's technology (using technology more advanced that the US Border patrol)
Helped make the Cartels MILLIONS of dollars, as the media reported they were making over $1 Million a day trafficking drugs and humans / kids
Is holding the largest Drug Trafficking event in US history
- Enough Fentanyl has been seized at the border to kill every person in NY city multiple times...and that is just what the undermanned Border Patrol has been able to confiscate
Is holding the largest human trafficking event in US history
Is holding the largest child / sex trafficking event in US history
Is holding the largest COVID-19 Super-Spreader event in US history
- Approx 50% of all Illegals coming into the US has COVID-19
- 40% of all unaccompanied children coming/being dropped off in the US have the virus
- The Biden administration is spreading virus-infected illegals all over the US, endangering American lives
- Despite Biden's demonizing unvaccinated Americans, Biden has refused to mandate all illegals entering the US be vaccinated
- Biden had 'dumped' virus-infected illegals all over the country without notifying local and state officials that they are coming
-- Local / State officials do not have the jurisdiction / authority to hold the illegals, even if they have COVID-19 - thy are free to walk away into the general population.
Created a humanitarian disaster
- Biden's promise to allow illegal children who make it to the US can stay has resulted in illegals to 'sell' their children to Cartels / Coyotes to take them to the US - along the way a reported 80% of children are physically and sexually abused. Others are left for dead if they can not keep up / get sick / etc...
- Biden's Open Border policy has encouraged families to attempt to make the trip across the desert in the hottest time of the year, resulting in many dying along the way
- Border Patrol are so undermanned they had to take members off of Border Security to act as 'baby sitters' to the thousands of illegal unaccompanied children
As many as 100 children have reportedly been crammed into Biden 'Kiddie Cages' designed to hold no more than 20 - 25 children.
- The cages are so over-packed the children must take shifts sleeping on the floor
- Due to a lack of supervision due to BP manning shortfalls children have been physically sexually abused in BP custody
- There have been to potable water at some detention centers
- There has been a shortage of food and / or lack of adequate food.
- Children have been put on busses and kept on them for up to 3 days while the administration figured out where the final destination is they will traffic these kids to
- These children have been held longer that laws / regulations allow
- There are 14,000 illegals camped out under a bridge - the trash is piled up inside the unsanitary camps - horrific conditions
Biden Appointed VP Harris as the MFWIC / POC whose job it is to end the Illegal Immigration problem; yet Harrs has been ding anything BUT dealing with the Illegal Immigration problem
Initiated an Administration
PR Dis-Information Campaign
that included Defense of Homeland Security Mayorkas (the Biden administrations Version of
Baghdad Bob
) continuously repeating how the US Border 'is closed' despite over 1,000 illegals and unaccompanied illegal children crossing daily.
The Border crisis continues to blaze like an out of control wildfire....and with foreign and domestic scandals and disaster going on, Biden is...going bike-riding on vacation.....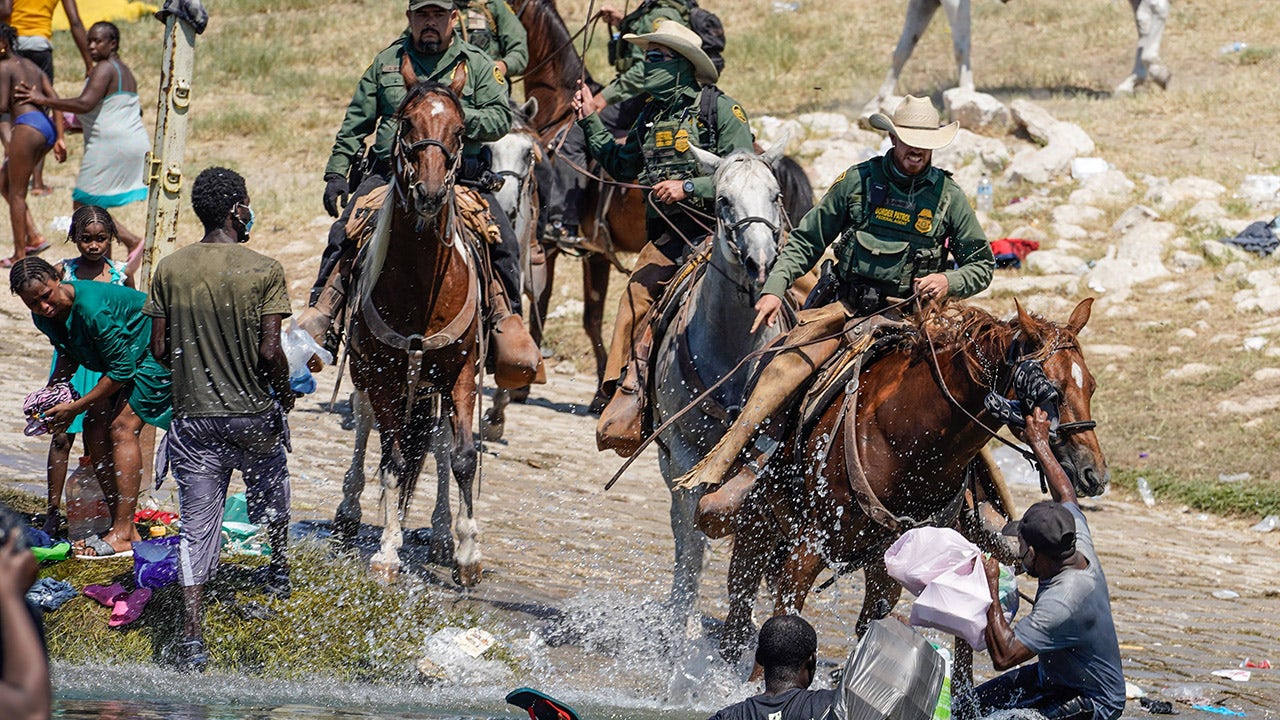 Secretary of Homeland Security Alejandro Mayorkas traveled to Del Rio, Texas, on Monday for a briefing on how the Biden administration is responding to a migrant surge in the area.

www.foxnews.com
It's hard to recall the debacles facing Joe Biden.While our focus should remain on Americans left behind in Afghanistan, the Southern border fiasco is worsening

pjmedia.com