Joined

Jul 21, 2009
Messages

101,967
Reaction score

31,241
Points

2,290
Location
Yesterday Joe Biden issued a threat to anyone who isn't vaccinated....saying we would all pay a price.
Screw him. It's my body. Stay out of my business.
Remember that phrase Liberals?
The feds have nothing to say about it. They cannot force me or anyone else to put their poison into our bodies. I may reconsider at a later date, but at this time, the current administration hasn't earned my trust.
And now that it's being discovered that it is a fact that the Obama/Biden Adm funded gain of function research in Wuhan China.....I'm sorry, but I'm not taking heath care advice from possibly the biggest mass-murderer since Joseph Stalin.
Key point: If the vaccine works...nobody who took it should have to worry about the unvaccinated. So why threaten those who are reluctant?
Important fact....nearly half the the CDC members haven't been vaccinated. Why?
Links
Even as the danger from COVID-19 wanes, President Joe Biden is threatening people who don't do what he wants.

www.westernjournal.com
Forrest Gump, with his simple, commonsensical approach to life, often noted, "just like that" something changed. Whether it was the rain in Vietnam, his running adventure, or his Army service, "just like that" it was over. ...
www.americanthinker.com
Dr. Anthony Fauci has been the leader of the federal government's politically based responses to Covid-19 since day one of the pandemic. The director since 1984 of the National Institute of Allergy and Infectious Diseases, he now serves a...
www.americanthinker.com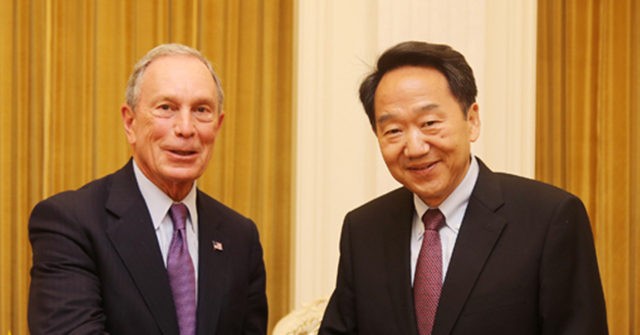 Michael Bloomberg and his top associates at his namesake news conglomerate have regularly met in Beijing with top Chinese Communist Party (CCP) officials and propagandists.
www.breitbart.com
Last edited: