Joined

Apr 28, 2011
Messages

63,823
Reaction score

21,656
Points

2,250
Location
"So that's that then. The confirmation hearings are over and it is almost inevitable that Amy Coney Barrett will be confirmed as a supreme court justice before the November election. Barrett will shift the supreme court from a 5-4 conservative majority to a 6-3 super-majority, a move that could fundamentally reshape America. Goodbye civil rights, hello Gilead.
You've got to hand it to the Republicans really; they get things done. They don't care about being called hypocrites. They don't care about ignoring Ruth Bader Ginsburg's dying wish that she not be replaced until after the election. They don't care about common decency. They don't care about democracy. They just care about power – and they will do whatever it takes to get it."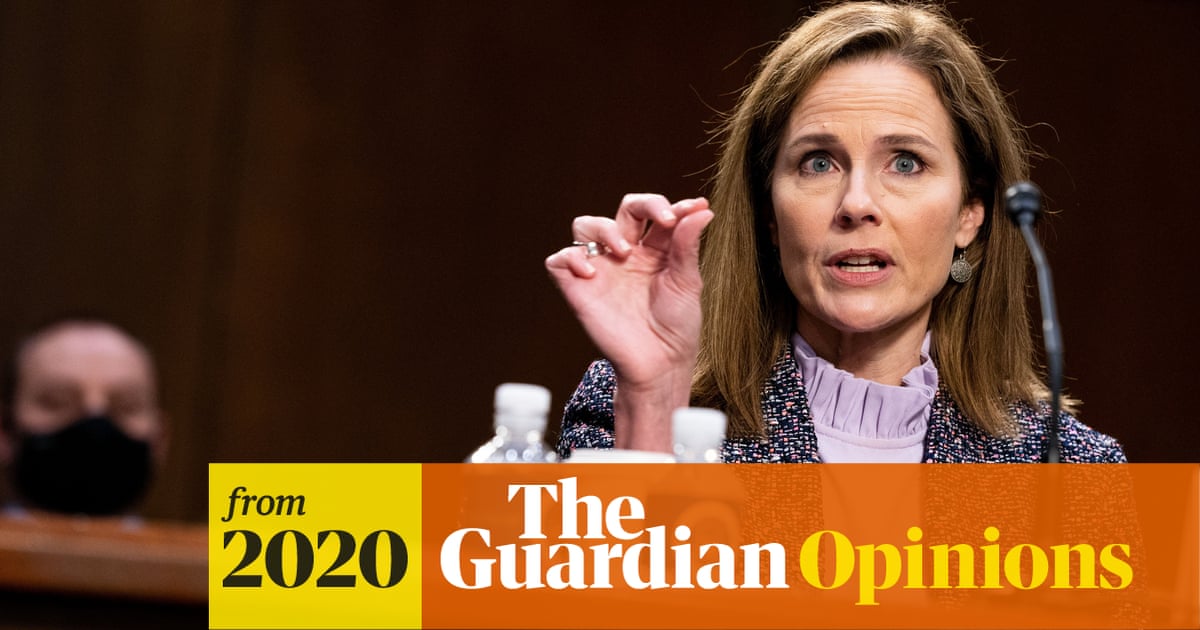 With her confirmation all but inevitable, how bad will Barrett be? It's hard to say for sure – but it doesn't look good

www.theguardian.com
No, Republicans and conservatives don't care about any of that.