Joined

Jun 15, 2016
Messages

34,998
Reaction score

17,740
Points

1,915
Location
I guess Democrats know more about the Constitution.
See Section 2 - Time for the filibuster carveout to end this BS. In any case where such a right is being upended by power-hungry piglets, 50 votes shall be all that is needed.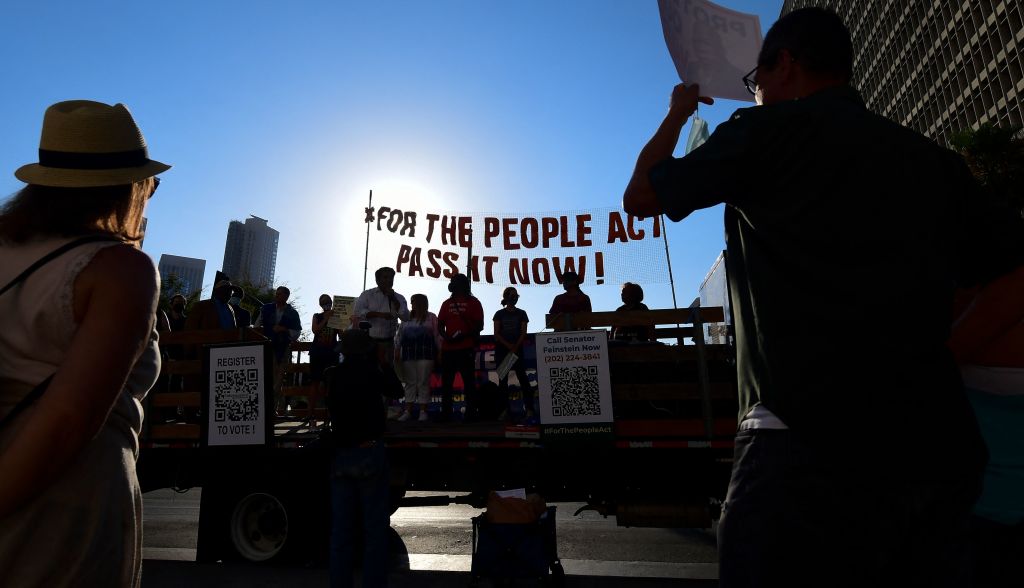 Conversely, nearly 80 percent of Democrats view casting a ballot in elections as a fundamental right.

www.newsweek.com
Fifteenth Amendment
Section 1

​

The right of citizens of the United States to vote shall not be denied or abridged by the United States or by any State on account of race, color, or previous condition of servitude.
Section 2

​

The Congress shall have the power to enforce this article by appropriate legislation.