Joined

Oct 6, 2008
Messages

100,222
Reaction score

34,217
Points

2,260
Location
1. I am not wedded to the the idea that, no matter how great America is, and how much this nation has accomplished, it is destined to continue on forever.
In fact, when I look at what the major political party stands for, and it stands for the sort of society that existed before the greatest accomplishments of Western Civilization, I'm pretty much convinced that our existence is on the precipice.
The judiciary is a synopsis of what has happened and is happening.
2.The Constitution is the only set of laws that the people of this nation have agreed to be governed by. But the Founders knew that, by man's nature, aggrandizement would always be sought; no where was this more evident than in the judiciary. Ironic that we find greed and thievery on where as prevalent as in the judiciary.
From the start, Justices of the Supreme Court have stolen power never authorized to them.
3. The glaring, and momentous, mistake on the part of the Founders, was the
Judicial
(
Supreme Court
and lower Courts)
Branch
of the government.
Before any excuse for the error is mounted , it should be noted that t
he Constitution does not provide for what is called 'judicial review,'
nor is the concept found in English law.
4. The guidance of the Constitution is spelled out clearly, and in the English language. Yet, we see this sort of excuse for theft from that Court.
This is the corruption that has seeped into our judiciary:
"We are under a Constitution, but the Constitution is what the judges say it is."
Charles Evans Hughes
.
5.We, in the form of President Trump, have a opportunity to refute that view, with an originalist pick for this Court.
"Barrett may have clerked for Scalia, but is she an originalist? Last year, she spoke about her judicial philosophy at the Washington, D.C., branch of my alma mater, Hillsdale College. She rebuked the notion of a "living Constitution," arguing that the judge's role is not to twist the text of the Constitution to fit his or her policy prescriptions but rather to interpret the law faithfully.
"If the judge is willing not to apply the law but to decide cases in a line, in accordance with personal preference rather than the law, then she's not actually functioning as a judge at all. She's functioning as a policymaker," Barrett explained.
"And I would have had no interest in the job if the job was about policymaking and about making policy decisions," the judge said. "My interest is in contributing to our tradition of judges upholding the rule of law."
Amy Coney Barrett, Trump's fontrunner to replace Ruth Bader Ginsburg, is a pro-life originalist. Here's what that means — and what it doesn't.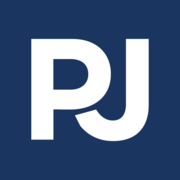 pjmedia.com