Joined

Sep 22, 2013
Messages

4,887
Reaction score

234
Points

85
I thought I'd return to USMB for a Christmastime charity-themed social work story about toys, eco-activism, and modern American daydreams!

This little vignette was inspired by the responsibility-film Toys, so I hope my old readers/critics on this forum will appreciate the values-romance of this story. I won't be returning for another type story, so I hope this adds a little cinnamon for Christmastime democracy-delight (on USMB!). We need some cheering up after the whole Trump Impeachment thing anywhere we can get it, right?



Thanks for reading (and have a white Christmas, everyone!),
====
"Movie god Leo DiCaprio was trying to distribute green-colored toys for Christmas (to impoverished youth in Philadelphia) for a charity-program that would be covered by the media. This toy-drive would remind people of the symbolic value of green-colored toys, which could be celebrated as totems of eco-consciousness. Green is, after all, such an under-appreciated color, and Leo had done too much, he felt, in mainstream media in black-and-white."
"Leo was dating a gorgeous Asian-Indian woman named Ishala and wanted her to wear a special $1 million saree from the East which she could wear at a kickoff-party for the Christmas charity toy-drive. The saree was maroon and turquoise in color, and when friends asked Leo why Ishala didn't buy a green saree, Leo told them the $1 million maroon-and-turquoise saree represented a little welcome variety! This was a big deal to Leo, an active eco-conservationist in Hollywood."
"The toy collection that would be endorsed and marketed in the media by the Leonardo DiCaprio Foundation would include some non-green colored toys such as blue-colored miniature espionage-themed
Transformers
(Hasbro) compact-cassette robots. However, the majority of the toys would be green in color to fit the scheme and intention of the charity initiative. Leo inspected the non-green toys and thought they were just fine!"
"An artist friend of Leo's sketched a green-hazed Lamborghini Countach to make dozens of stickers for the boxes containing the charitable toys distributed by the Leonardo DiCaprio Foundation that Christmas. These Lamborghini stickers would remind the impoverished recipients in Philadelphia that wealth and fortunes of capitalism should remind us of the spiritual value of social deeds of friendship. Leo loved the drawing-stickers and happily told his team at the DiCaprio Foundation to place the stickers on all the toy-boxes."
"Leo also hired multiple fashion models to carry big metal pots with hot split-pea-and-ham soup at the shelters where the charitable toy boxes would be delivered. This was an entire army-like goal, and the Leonardo DiCaprio Foundation would get incredible media attention for it. However, Leo was in it for the spiritual heroism, not the media flair. This was real charity work in modern times."
"One of Leo's favorite green-colored charitable toys was a Lego Ninjago green-and-plastic see-through ninja-samurai with weapons set. This little toy-set represented the overall theme of the charity initiative, serving to remind the young lucky recipients of the magic of the color green and why perhaps it just might inspire them to think about the spiritual importance of protecting our natural environment and green grass and green trees in this era of rampant consumerism and shopping! Leo called the green Ninjago set the 'tiffany' of the entire toy-drive."
"However, there were other nifty green-colored toys in the charity-drive such as cute Lego ninja characters and green-colored Monopoly (Parker Brothers) game-boards. Leo was hoping his Asian-Indian girlfriend Ishala would find these symbolic toys for the charity drive an excellent homage to the everyday heroism Americans could find using basic social resources and networks in the modern world. Leo decided after the New Year's, he'd buy Ishala the complete
Toy Story
film-collection on Blu-ray disc!"
"However, a nasty homegrown terrorist named Ajay Satan who was blogging on the Internet about the corruption of social values in modern media and the rampant distribution of pornography and wrote that the DiCaprio Foundation charity event was nothing more than a childish ploy Leo cooked up just to impress his attractive world-wise girlfriend Ishala. Ajay wanted to undermine the optimism of the Christmas-drive. Leo responded in the press by calling Ajay Satan a crude and average modern-day hypocrisy rabble-rouser."
"Nevertheless, Ajay Satan decided to leave a large model of a
Transformers
(Hasbro) toy espionage-themed stereo-system called Soundwave on the footsteps of Philadelphia's Independence Hall with a note attached that declared Leo DiCaprio to be a cliched rich-boy philanthropist who merely sought all kinds of media/radio pizzazz. Ajay was a real nuisance, so Leo had his personal security guards and advisors make sure there was adequate security for the Philly Christmas charity-drive. The toy stereo that Ajay left for the media to find surely revealed an anti-American interest in capitalism-gibberish."
"Of course, toys were very interesting to the American public, and sports fans, fashion fans, science fans, art fans, and even comedy fans all sought cute and symbolic culture-reflective toys (such as NFL team-themed cheese-cutting and finger-trapping sets!) that reminded all of the magic of Christmas. That's all Leo wanted to capitalize on by creating a charity toy-drive for impoverished youngsters. He was, after all, a mighty fan of the
Toy Story
films."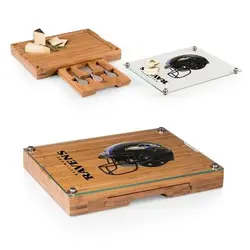 "Comic book writers at DC Comics decided to elevate the press-spotlights on the DiCaprio Foundation green-toys charity-drive by creating a new female Green Lantern character for the New Year in a series of stories about an eco-warrior princess trying to make green a popular color in American society! Leo was intrigued by this new green superheroine, since he himself was working on an eco-conscious Captain Planet film in Hollywood. Perhaps capitalism would prevail over the juvenile forces of the creepy terrorist Ajay Satan."
"Green-colored Christmas tree lights and decorations went up that holiday season in Philadelphia thanks to all the media hype created by Leo's toy-drive. Eagles (NFL) fans welcomed Leo and reminded him of the green helmets and jerseys of their recent Super Bowl winning team! Leo himself admitted this was high-quality eco-progress in modern capitalism."
"Ajay's girlfriend Ishala attended a luncheon with him at the Microsoft Company headquarters to discuss a new project involving a Windows Mobile app that enabled consumers to track celebrities working in eco-conservationism and correspond with them! Ishala wore a lovely light green-outfit to complement Leo's handsome new Dior light-green shirt-and-tie. Photographers called Leo and Ishala the new Bowie-and-Iman."
"However, Ajay Satan was not done with his subversive terrorism. He decided to leave a bunch of green soccer balls in the Philadelphia Zoo and then sent a notice to the Inquirer, claiming that the green-colored soccer balls should remind everyone that soccer is still unpopular in America as compared to the rest of the world despite the successes of the US women's national soccer team! You see, Ajay wanted the good people of Philly to brood about the hypocritical contradictions in modern civilization instead of the everyday social work Leo was espousing with his Christmastime charity miracle."
"Finally, the FBI announced they had tracked down the terrorist Ajay Satan to an abandoned warehouse outside Philly and were convinced they could bring him in for interrogation. Apparently, Satan was not tied to any official terrorist group such as ISIS, Cobra, Red Dragon, or Al-Qaeda, despite his clear intention to raise hell with offbeat modern paranoia tactics! Ajay started carrying a wooden Christian cross, claiming he was now a 'Messianic messenger' of anti-capitalism comedy!"
LEO: I'm pleased with our charity-drive success.
CNN: You were nearly sideswiped by the terrorist, Ajay Satan!
LEO: He was a real maniac...
CNN: Well, he certainly wanted to paint you as a shallow American.
LEO: You know, you always face opposition when you work in media!
CNN: True, true; what's next for the DiCaprio Foundation?
LEO: We're making treehouses in a rural white community in Florida.
CNN: That sounds pretty cool, Leo!
LEO: It's all cool; eco-oriented work is humbling and honorable.
CNN: Very nice; are you relieved Ajay Satan was arrested?
LEO: You bet; I don't want a Unabomber following me around.
CNN: Who does?
LEO: No one; I was quite offended with Ajay's 'soccer' prank.
CNN: You mean him claiming Americans don't appreciate women's soccer?
LEO: Right; the American national team (women's) won 4 World Cup titles!
CNN: True, but Ajay's right in indicating Americans' lack of interest in international soccer.
LEO: Soccer takes time to develop, and America is young; we do love soccer video-games!
CNN: Right; maybe the successes of the women's team can boost sales of soccer video-games.
LEO: Hey, if more toys raising awareness of social values are marketed, capitalism benefits.
CNN: That's exactly correct, and we're fortunate to have a celebrity like you adding to the game.
LEO: Glad I could help...and relieved the smelly terrorist Ajay Satan is behind bars.
CNN: Hail to good old fashioned detective work!
====