Joined

Feb 16, 2016
Messages

11,549
Reaction score

19,463
Points

2,430
Schiff: Trump Thinking He Can Declassify Without a Process Shows How Dangerous He Is

​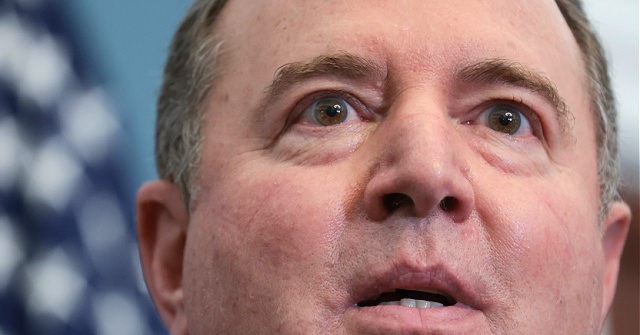 Representative Adam Schiff (D-CA) said Sunday on CNN's "State of the Union" that former President Donald Trump claiming a president can declassify information by thinking about it showed how dangerous he is to the national security of the United States. | Clips
www.breitbart.com
25 Sep 2022 ~~ By Pam Key
Representative Adam Schiff (D-CA) said Sunday on CNN's "State of the Union" that former President Donald Trump claiming a president can declassify information by thinking about it showed how dangerous he is to the national security of the United States.
Last week on Fox News,
Trump said
, "There doesn't have to be a process, as I understand it. You know, there's different people who say different things. As I understand, there doesn't have to be. If you're the president of the United States, you can declassify just by saying, 'It's declassified.' Even by thinking about it.
Commentary:
The fact that Schiff thinks the elected President must bow and scrape before unelected bureaucrats to beg permission to declassify shows how dangerous Schitt is.
Trump signed off on a STANDING ORDER that allowed him to do just that.