Joined

Aug 4, 2015
Messages

71,945
Reaction score

33,060
Points

2,330
In 2009 a reporter asked President Obama, who had just come out of a meeting, what he thought of Cambridge Police arresting his buddy professor Henry Louis Gates Jr, Barry demonstrated his own racial bias by declaring although he knew NOTHING about the details of the incident the Cambridge Police 'acted stupidly'.
He REALLY should have withheld public judgement until he learned what really happened.
The FACTS were that Barry's buddy, newly hired Cambridge PROFESSOR Henry Louis Gates Jr was just moving into his new home when Cambridge police, charged with protecting the community, arrived to ascertain the identity of someone who had not been seen before entering a home. The police officer simply asked Professor Gates for his ID. Gates responded by refusing to comply with the officer's request, turning into an ass, and attempting to turn the incident into a case of police racial discrimination.
The problem was that the policeman involved was a highly decorated officer who had been teaching Racial Sensitivity Training to the Cambridge police force for years. Professor gates could not have chosen a worse (or better) officer to 'cop' an attitude with over race. The officer explained he would have asked to see the ID of any unknown person - not black person - entering a home to confirm their identity and that they belonged there.
As the details of the incident spread Barry attempted to walk-back his racially-biased jump to an incorrect assumption resulting in his insulting both the Cambridge police force and the highly decorated officer by inviting both men to the White House for a 'Beer Summit'.
'Lets have a beer and forget the whole thing'.
Barry went n to lecture Americans in a speech on how THEY / WE should not jump to conclusions and should wait to find out all the facts before acting / speaking.
In his recent defense of 'Critical Race Theory', being used in public schools to teach our children to hate each other and their country in school, Barry took the opportunity to re-write history and defend his actions in 2009 when he jumped to conclusions based on his own publicly demonstrated racial bias to insult the Cambridge Police and the officer he accused of being a racist.
"During an interview that aired Monday night, Obama told CNN's Anderson Cooper the country has not "fully reconciled with our history" and that it's a "hard thing to hear," especially for White Americans.

"You can be proud of this country and its traditions and its history and our forefathers … and it's also true that this terrible stuff happened and the vestiges of that linger and continue," Obama said. "And the truth is that when I try to tell the story, oftentimes my political opponents would deliberately not only block that story but try to exploit it for their own political gain."

Obama cited the moment in 2009 when he accused the Cambridge Police of acting "stupidly" for arresting professor Henry Louis Gates Jr., who was entering his own home, and the tumult that took place after he made those remarks, which he said caused a bigger drop in polling among White voters than anything else during his presidency.

He went on to slam conservative media for "capitalizing" on what he described as the "fear" of White people toward changing demographics in the U.S.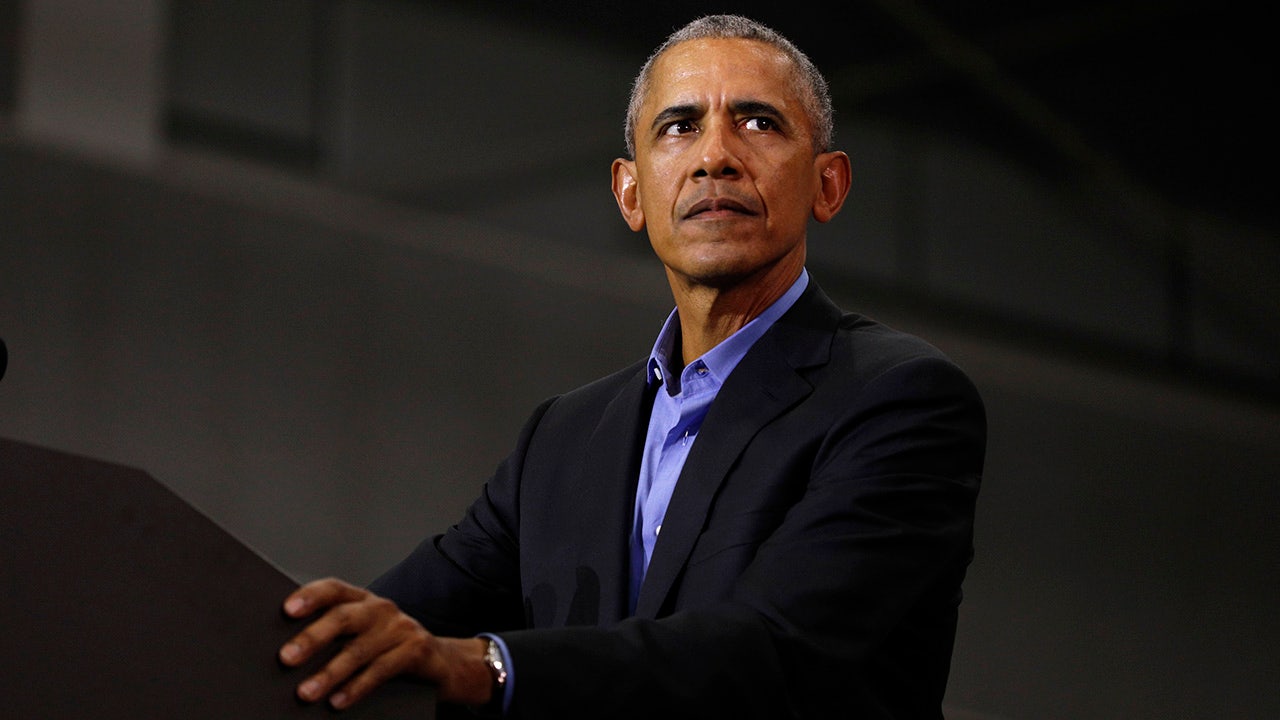 Former President Obama said "certain right-wing media venues" are stoking "fear and resentment" among White Americans toward the increasingly diverse population.

www.foxnews.com
Barry attempted to say that it was / is 'conservatives' and 'conservative media' to be blamed for 'capitalizing' on and exploiting such events as his Cambridge racial
faux pas
. 'Pay no attention to what I did / I said - THEY are the 'villains'.
Barry just can't STFU and stay gone. Perhaps the attention whore can't help himself but to step into the limelight to make sure everyone knows Biden is a puppet, 'Obama 2.0 via proxy', that HE is responsible for the continuing division...and he feels the attacks against this division and 'CRT' is an attack on him and his agenda, that he has to step up and defend it.