Diamond Member
Gold Supporting Member

Joined

Jul 21, 2009
Messages

104,982
Reaction score

34,730
Points

2,290
Location
The only way she can do this is by comparing the numbers of 28 days in June 2020 to 28 days of June 2021. Total crime in Chicago for 2021 is up. So far in 2021 there has been 282 murders in Chicago. At this point last year there was 269.....so there is no downward trend. There was fewer murders in this June than last June. The total for the year is still more. But with Democrats....they have to mislead people to keep from being held accountable.
The beauty of being a Democrat in a country where the national media is more interested in owning the Trumptards than holding incompetent liars like Chicago Mayor Lori Lightfoot accountable is that she can get away with saying shit like this…​
​
​
"The reality is June over June, we're seeing a downward trend in both homicides and shootings. … We're seeing a downward trajectory where other cities are continuing to see a climb."​
​
​
While that statistic is accurate, it is also an audacious and deliberately dishonest piece of cherry-picking designed to mislead the public.​
​
​
Basically, what Lightfoot did was extrapolate 28 days where — when compared to the same 28 days last year — there were fewer murders. However…​
​
​
"While city statistics in the last 28 days shows a drop from 82 murders in 2020 to 62 this year,"
reports
WGN, "murders are still up year-to-date over 2020; with 282 in 2021 compared to 269 last year."​
​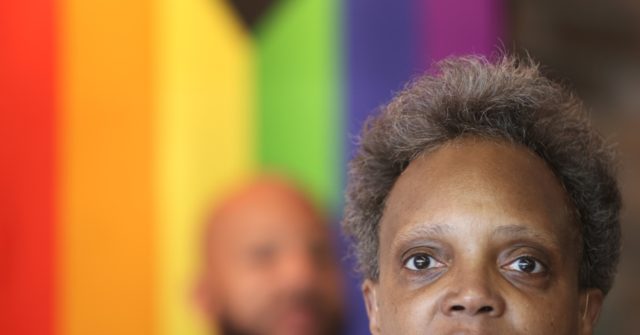 Chicago Mayor Lightfoot is using cherry-picked stattistics to claim murders are down when murders are actually up.
www.breitbart.com
Last edited: