Joined

Aug 4, 2015
Messages

68,483
Reaction score

27,400
Points

2,330
We were told Donald Trump was hated.
We were told Americans wanted President Trump Gone.
We were told Americans chose Biden as their new President.
So the Inauguration should be a happy, joyous celebration
It looks, however, like the command HQ of a nation facing invasion on its own soil
There are more U.S. troops in D.C. than there are in Afghanistan, Iraq, and Syria COMBINED
D.C. should look festive in celebratory preparedness for the Inauguration of 'beloved' Biden
Instead D.C. looks like downtown Baghdad, complete with Green and Red Zones
Bridges are closed, no way to get in past a military check-point
Getting to work is reportedly nearly impossible
No jogging on the Capitol Mall, no tourists - everyone is a 'threat'
Everyone to include, to the Democrats, our own military
Guard members have been made the focus of investigations
All of their backgrounds have had to be checked to eliminate 'Insider Threats' to Biden

...does this sound like someone the majority of the American people chose to be their President?



Leave it to the average American to say what the Fake News Socialist Media will not and what the Socialist Big Tech would sensor and silence:
"If You Need All This To Protect Your Inauguration from the People, Maybe the F-ing People Didn't F-ing Elect you!"
DC Worker Shows Video of Military Checkpoints in City (VIDEO)
MORE TROOPS IN D.C. THAN IN AFGHANISTAN, IRAQ, AND SYRIA COMBINED....
Hundreds of Active Duty Troops
Along with 25,000 National Guard
Troops are Authorized for Biden's
Virtual Inauguration Event
This is the DEMOCRATS' Show-Of-Force'. It doesn't say,
"We won the election"
. It says,
"We have CONQUERED the United States, DEFEATED THE PEOPLE, and WE are now in control!"
To our enemies, it says,
"We Democrats are AFRAID of Our Own People"
...who they are supposed to work FOR...as 'SERVANTS of the people'.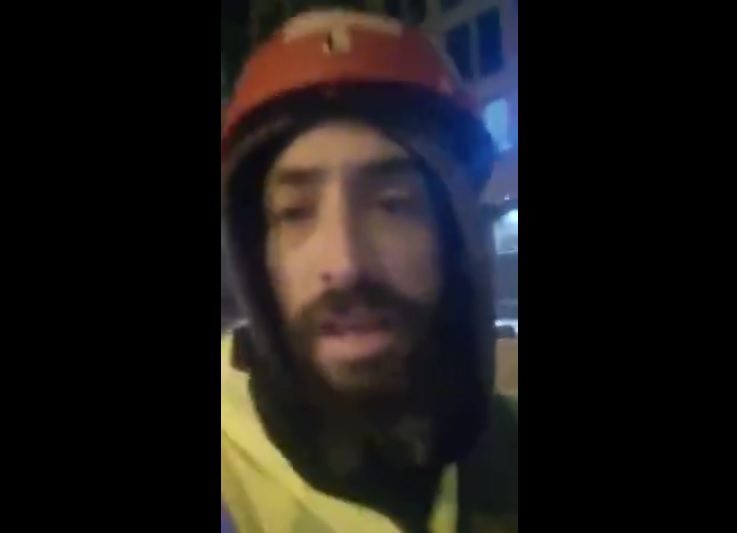 A worker in DC filmed the military presence in the city early in the morning. He asks why would someone need to put up such barriers if he legitimately won the election? At the end of this video the worker shares: This is what our intersections look like now. If you need all this to…
www.thegatewaypundit.com