Joined

Aug 26, 2017
Messages

10,285
Reaction score

3,782
Points

360
"5 Things to Know About Biden's VP Pick, Kamala Harris"
Bad Attorney General, prosecuted people for Marijuana while laughed about smoking it
Received $81K from Planned Parenthood to silence a CMP investigation that uncovered the selling of baby body parts
Opposed voted on CA Prop 8 which defined marriage as between a man and a woman by refusing to defend it.
"Harris proved one of the worst offenders in the fight against Trump's second Supreme Court nominee (now Justice), Brett Kavanaugh. Even before the sexual assault allegations from Christine Blasey Ford surfaced, Harris was among Kavanaugh's most vigorous opponents, even suggesting that the judge had
hidden sympathies
with white supremacists."
Savagely attacked Biden.....Of course......That was then, this is now. Lied about busing.
"Harris can rightly say she was "part of the second class to integrate her elementary school," but she cannot say she was "part of the second class to integrate her public schools." This is an important distinction. She was
not
"part of the second class to integrate Berkeley, California, public schools." Desegregation of those schools dated back to the year before Harris was born. "
On Tuesday, Joe Biden announced his running mate, Kamala Harris. Harris comes with a great deal of baggage and a radical agenda.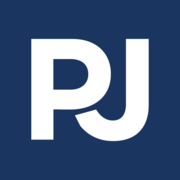 pjmedia.com