Joined

Aug 4, 2015
Messages

65,164
Reaction score

21,981
Points

2,290
'ELECTIONS

CAN

BE STOLEN'
Texas Democrat, wife charged in mail-in ballot scheme targeting his own election
"THERE IS

A LOT

OF VOTER FRAUD' INVOLVING MAIL-IN BALLOTS
-- TEXAS ATTORNEY GENERAL
There is no more denying it isn't happening.
No Shit...which is why Democrats have pushed so hard for 'Mail-In' voting and continue to do so, despite the overwhelming evidence that 'the Left' is perpetrating 'Election / Voter Fraud' like NEVER before in 2020!
Rigging Primaries
Protecting Candidates from Indictment / Prison
Rigging Elections
Attempting political coup attempts
Demanding a proven criminal process most nations have outlawed be used
Massive evidence of pre-election 'Election / Voter Fraud'
At this point I am for conducting a simple Post-Hussein Iraq-style' election:
1 person, 1 vote...in person.
Stick your finger in the ink / dye, vote, move on.
Anyone caught engaging in or perpetrating Election Fraud - an assault on the US Constitution and United States government / United States - should be BANNED FROM EVER BEING ABLE TO VOTE AGAIN!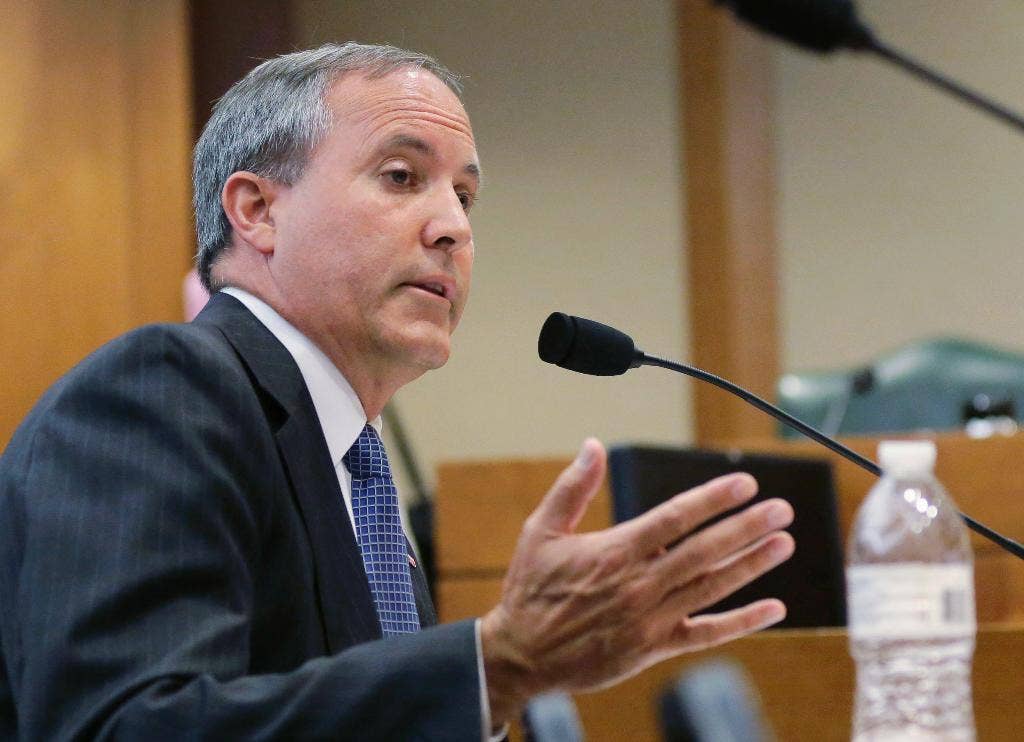 Texas Attorney General Ken Paxton announced four arrests Thursday in connection with an alleged vote harvesting scheme during the 2018 Democratic primary elections in Gregg County.

www.foxnews.com