Joined

Oct 15, 2020
Messages

4,532
Reaction score

9,355
Points

2,138
Nothing to see here folks. It's perfectly normal to have massive blood clots show up after an experimental gene therapy.
It's not like embalmers would know anything about clots anyway.
This is for your Admiral Rocky Tornwell who takes offense if someone calls them clot shots.
Notice I didn't even call them clot shots?
That's because I know how triggered you get when they are called clot shots so I'm not going to do it.

Richard Hirschman, who has been a licensed embalmer for over 21 years and has embalmed thousands of bodies, said in a recent interview with the RAIR Foundation that while he was accustomed to seeing blood clots in 5 to 10% of the bodies he embalmed, that now he is seeing almost 85% of the bodies he is embalming have blood clots, which started after the roll out of the COVID vaccines, and that these "blood clots" are nothing like he has ever seen before
.
"I've talked to so many other embalmers, and we are all seeing the same thing, but governments don't want to look at it." – Richard Hirschman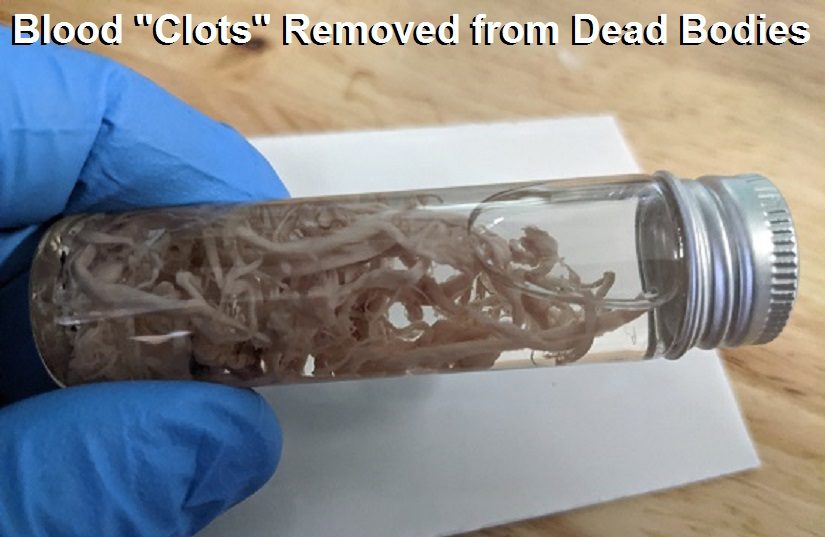 Some of the strongest evidence that the COVID-19 vaccines have caused crippling injuries and huge numbers of deaths in the vaccinated population have come from funeral home directors who have reported huge spikes in deaths in their business that correlate with the roll-out of the COVID-19...

healthimpactnews.com