Eternal optimist
Gold Supporting Member

Joined

Oct 11, 2007
Messages

59,232
Reaction score

23,560
Points

2,290
Location
With recent reports that the FBI is unfairly and unjustly targeting conservatives/Patriots, especially those associated with Trump, and downplaying or ignoring misconduct on the left, it almost goes without saying that Patriots are well aware of misconduct by Democrats in the impeachment processes and January 6 Commission.
And according to the linked article, prominent Democrats like Jerry Nadler admit they didn't use due process and what they did and/or are doing is unconstitutional.
How long can our constitutional republic stand with one party effectively at war against the other? Why do so many seem to tolerate it? Or they just don't believe it is happening?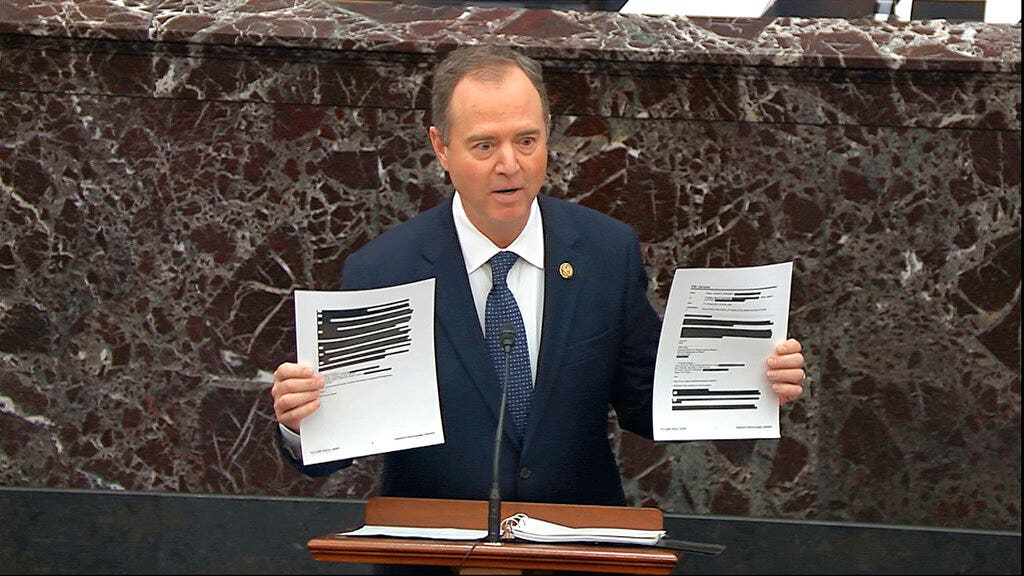 Pelosi, Schiff steamrolled objections about lack of witnesses violating Trump's constitutional rights during impeachment trial, according to a new book.

www.foxnews.com