Joined

Feb 16, 2016
Messages

8,262
Reaction score

13,278
Points

2,430
Location
Biden Has Lost Credibility On All Fronts, From Americans To The Mainstream Media, And Most Importantly, Our International Allies​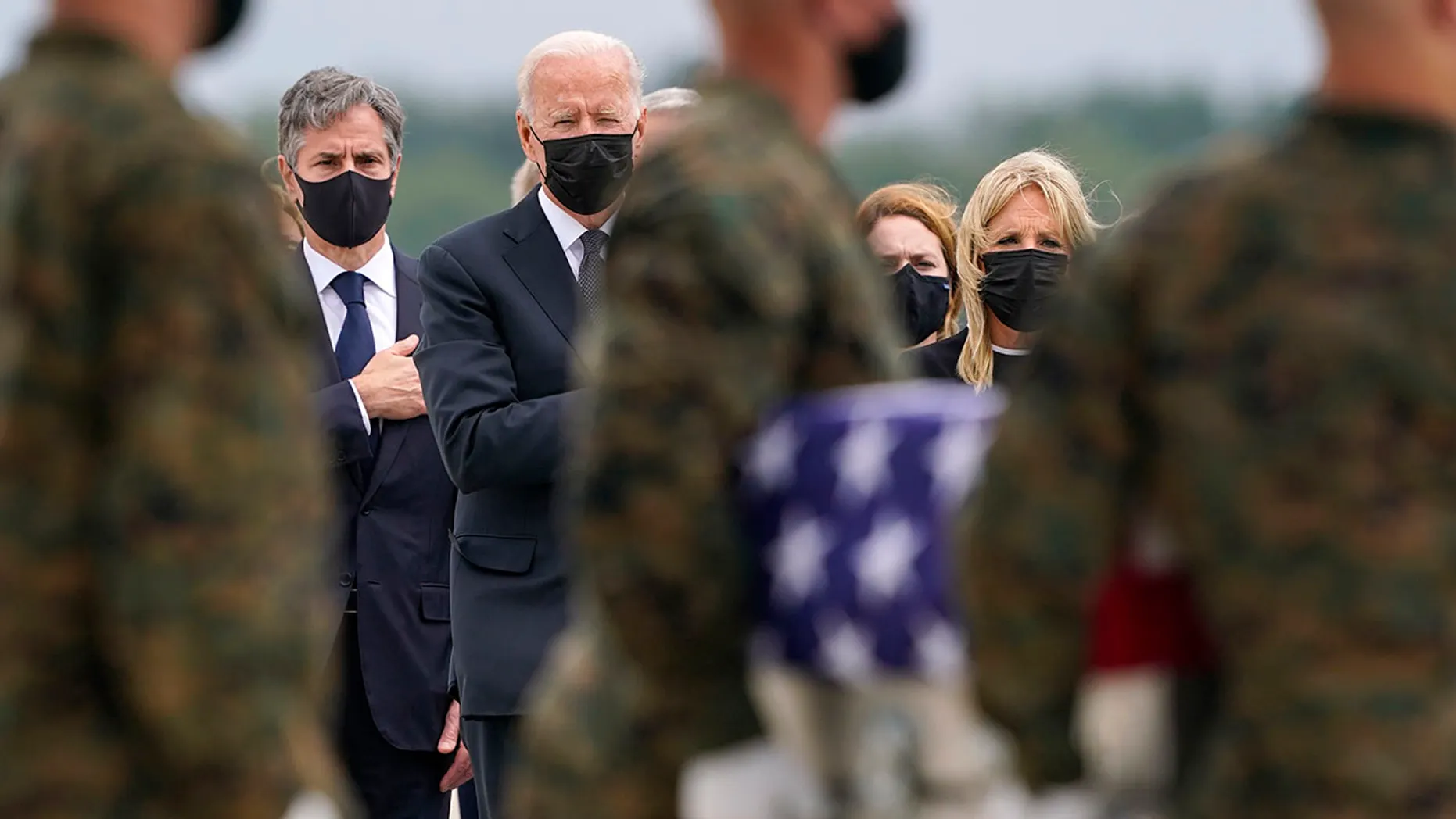 From FoxNews.com... President Biden is facing a crisis of confidence in his ability to serve as commander in chief due to the overwhelming negative fallout he is receiving over the botched Afghanistan withdrawal, which left 13

fyi.com
1 Sep 2021 ~~
From FoxNews.com…
President Biden is facing a crisis of confidence in his ability to serve as commander in chief due to the overwhelming negative fallout he is receiving over the botched Afghanistan withdrawal, which left 13 U.S. service members dead and Americans and Afghan allies stranded.
Former defense officials, military leaders and members of Congress on both sides of the aisle have criticized Biden for leaving Americans behind as the last U.S. C-17 plane took off from Kabul Monday night, despite the president's promise weeks ago that "If there are American citizens left, we're going to stay until we get them all out."
Foreign policy experts are also warning that the international credibility of the U.S. has diminished, as both allies and adversaries now view America and the Biden administration as weak and unable to protect its own citizens and crucial partners from the Taliban and terrorist attacks.
In addition, families of the 13 service members killed by an ISIS-K attack near the Kabul airport last Thursday are expressing outrage at Biden for his bungled decisions that directly led to the deaths of their loved ones.
Public confidence in Biden has also diminished due to the Afghanistan withdrawal, according to a
CBS News
poll released last week, which found that the majority of Americans do not consider Biden to be competent, focused or effective at the job. In addition, the president's overall approval rating dropped to 50%, down from 58% in July, and 74% said the removal of U.S. troops has gone very or somewhat badly.
Comment:
In the little more than 7 months of Joseph Robinette Biden taking the oath of the presidency we have seen him make bumbling decisions taking America from one crisis to another.
Not only did he cancel all of the Executive Orders that Trump implemented, he canceled the building of the border wall, the Keystone Pipeline, and keeping immigrants on the other side of the border, Biden has crowned his bumbling with the disastrous withdrawal from Afghanistan that has cost the lives of American soldiers and untold numbers of Afghani's.
Yet, now he claims his latest move has been a great success., so much so he intended to celebrate September 11, 2021 in New York City at where the Twin Towers once stood.
Unfortunately for Joey, the survivors, families of the attack and Americans in general have strongly suggested Biden NOT attend the services.
Representatives in the Houses of Parliament have excoriated Biden, the Chancellor of Germany Angela Merkel, and the leader of France have also all registered their lack of confidence in Biden's Foreign Policy leadership.
All in all today Biden has lost the confidence of Americans, the U.S. Military, and his European Allies.
See:
White House official 'appalled and literally horrified' that Biden stranded Americans in Afghanistan: report
The majority of military personnel, especially the ones 'if any' that voted for Biden, should be concerned on how this was handled. If this so-called Commander in Chief could do this to defenseless American civilians, he wouldn't think twice about leaving troops stranded if for any reason they couldn't make it back if they were ordered to return to base.