Joined

Feb 16, 2016
Messages

8,201
Reaction score

13,184
Points

2,430
Location
Biden Attempts to Blame Trump as Crises Mount: 'Look at What I Inherited'

​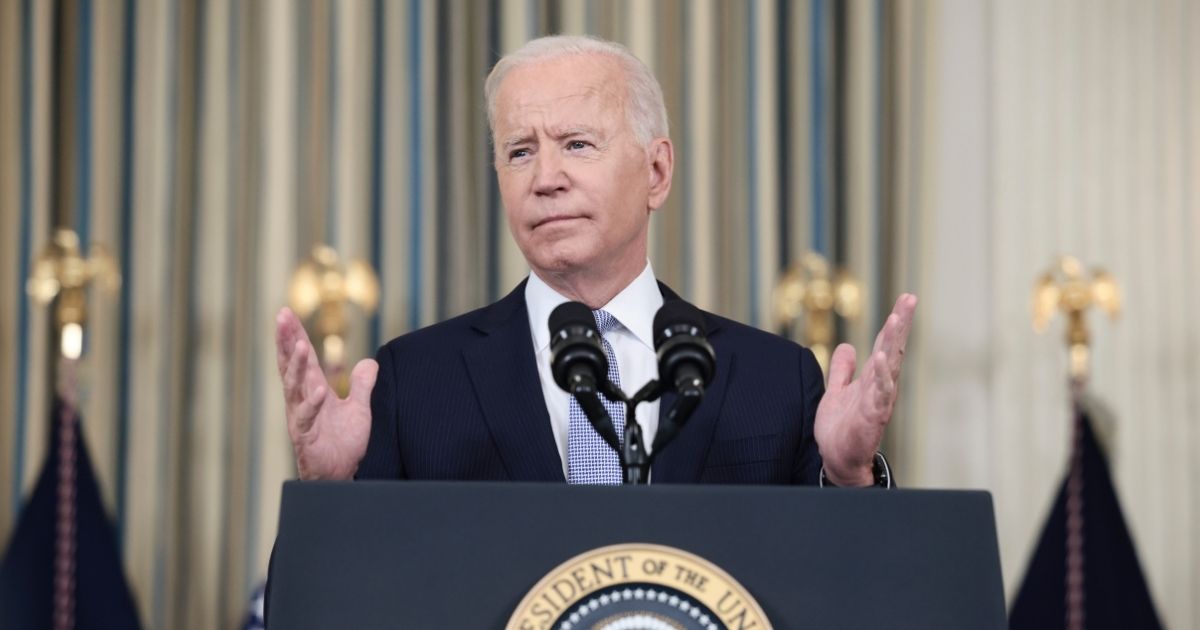 Joe Biden says there is a lot of blame to go around for his failures, and he was happy to share it with everyone else, including the weather.

www.westernjournal.com
26 Sep 2021 ~~ By Jack Davis
President Joe Biden admitted Friday that not everything has gone according to plan since he took office, but he insisted that everyone else was to blame — especially former President Donald Trump.
Biden spoke at the White House Friday and said that it was unfair to criticize him for the debacle in Afghanistan or anything else that might come to mind.
"Remember, I said it's going to take me a year to deliver everything I'm looking at here," Biden said, just days after passing the eight-month mark of his administration, according to an
official White House transcript
of his remarks.
​
"[T]ake a look at what I inherited when I came into office — when I came into office, the state of affairs, and where we were: We had 4 million people vaccinated. We had no plan. We had — I mean, I can go down the list," he said.
"So, you know, part of it is dealing with the panoply of things that were landed on my plate. I'm not complaining; it's just a reality. It's a reality, number one," Biden said.
​
~Snip~
Elsewhere in his remarks, Biden found time to criticize
Border Patrol
agents photographed on horseback trying to corral Haitian illegal immigrants who are flooding across the border.
​
"
t was horrible what — to see, as you saw — to see people treated like they did: horses nearly running them over and people being strapped. It's outrageous. I promise you, those people will pay. They will be — an investigation is underway now, and there will be consequences. There will be consequences. It's an embarrassment. But beyond an embarrassment, it's dangerous; it's wrong," he said.

Comment:
What a loser Joey Xi is. for the past 8 months every decision he's made has blown up in his face and now he has the gall to blame Trump, the mounted Border Patrol, the people that supposedly elected him for not getting vaccinated.
In his delusional dementia, surely Joey Xi has forgotten that he nullified every Executive Order Trump created to slow down illegal immigration, speed up the finding and production of vaccines to combat the Wuhan Covid-19 virus and conduct a safe and orderly withdraw from Afghanistan with built in safeguards.
In the end Joey Xi Bai Dung has become a pathetically deranged old man striking out at all he can blame except himself.