Joined

Mar 3, 2006
Messages

4,055
Reaction score

1,204
Points

315
15 Answers to Creationist Nonsense
By
John Rennie
- July 1, 2002
Editor-in-Chief, Scientific American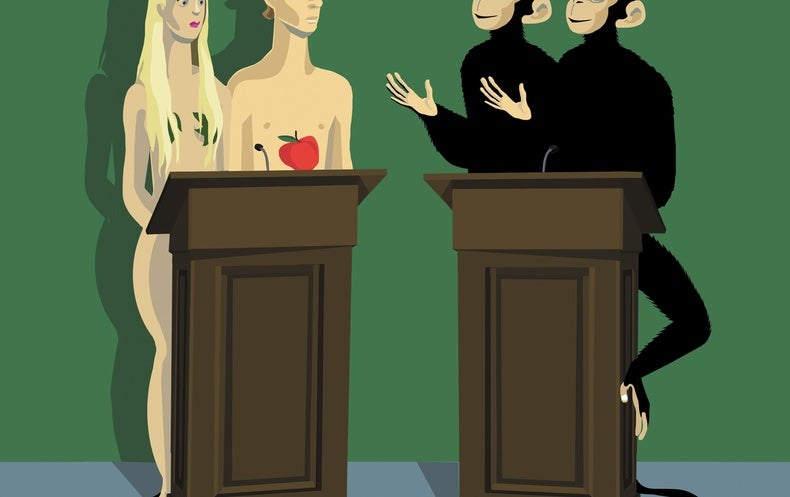 Opponents of evolution want to make a place for creationism by tearing down real science, but their arguments don't hold up
www.scientificamerican.com
[.....]
1.
Evolution is only a theory. It is not a fact or a scientific law.
Many people learned in Elementary School that a theory falls in the middle of a hierarchy of certainty -- above a mere hypothesis but below a law.
Scientists do NOT use the terms that way, however.
According to the National Academy of Sciences (NAS), a
Scientific theory
is
"a well-substantiated explanation of some aspect of the natural world that can incorporate facts, laws, inferences, and tested hypotheses."
No amount of validation changes a theory into a law, which is a descriptive generalization about nature.
So when scientists talk about the theory of evolution -- or the atomic theory or the theory of relativity, for that matter -- they are NOT expressing reservations about its truth.
In addition to the theory of evolution, meaning the idea of descent with modification, one may also speak of the Fact of evolution."..."
`
.
`.