Joined

Dec 8, 2013
Messages

19,078
Reaction score

10,172
Points

1,265
Now ESPN will need to somehow not talk about Serena Williams and how she is the greatest woman to ever live and how much she had to overcome. You know, since she is a black person.
Now, get ready for a long week of race baiting by the main stream about how unfairly poor Cam Newton is since he is.....you know, a black person.
It is going to be a long week and a lot of lecturing to those of us who are sickened by someone who celebrates after every fucking first down. Then, listening to the "reverse racists" claim how the Aaron Rodgers discount double check celebration for two seconds after he scores a TD is precisely the same thing as Cam Newton celebrating for 15 to 30 seconds while "dabbing." I doubt the losers in the media know or more importantly do not care that the dabbing dance is actually a drug dance.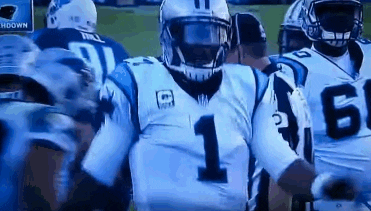 Dabbing
To press a piece of cannabis extract known as Butane Hash Oil against a heated surface of an oil rig pipe and inhale the smoke. These extracts have up to 90% THC levels. It is the newest growing trend for cannabis connoisseurs and Colorado currently has the largest following to date.
Urban Dictionary: Dabbing