Joined

Jul 21, 2009
Messages

93,195
Reaction score

19,273
Points

2,220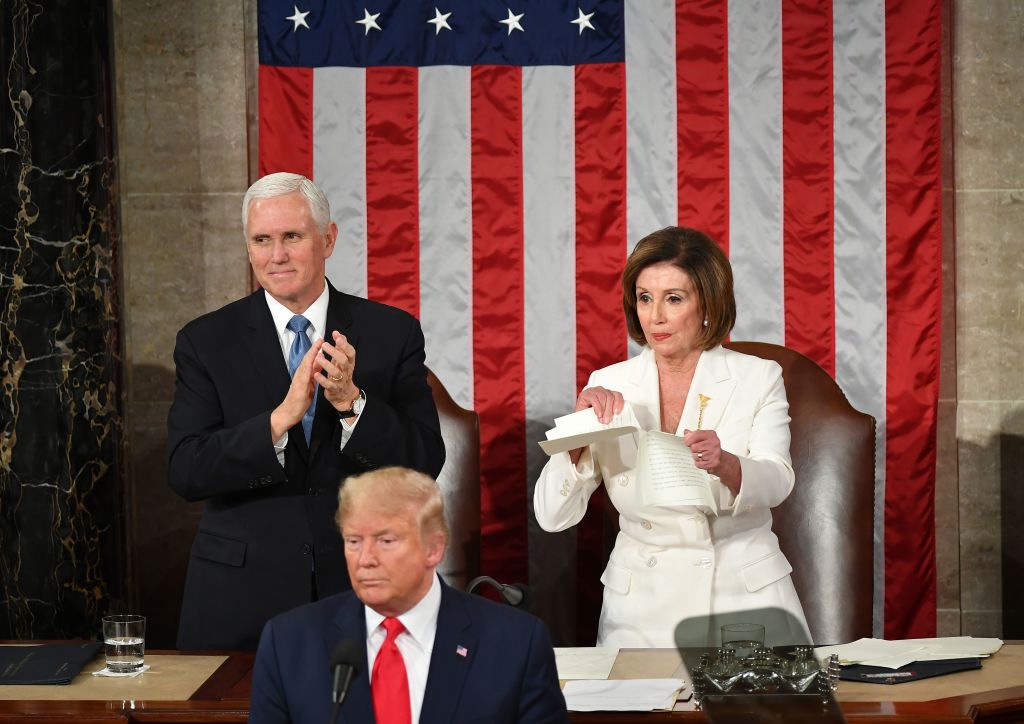 Since late last year the Democrats were trying to tear this country apart with their fake impeachment mess. But even while they were spinning their lies about a phone call...Trump was busy trying to stop the spread of the virus....and they were trying to stop him at every turn:
"What the Democrat party has become is a tragedy for America. We need to be a two-party nation, with each seeking adherence to the Constitution. But over the eight years of the Obama administration and his commitment to transforming America, the Democrat party was indeed transformed. It is now fully socialist and authoritarian, anti-First Amendment, anti-Second Amendment, anti-freedom and anti-Constitutional. The left has no tolerance for persons who are pro-life, pro-Second Amendment, pro-capitalism, pro-liberty. The economic system that has brought untold millions out of poverty is their enemy. They want and lobby for the dependency of the masses who they believe will be certified democrat voters. Our left has been transformed into a vicious mob of anti-American fascists. Elect or re-elect any of them to office and we will get what we deserve, a nightmare of unimaginable proportions. Pelosi and her ilk are not only certifiably insane, they are well and truly evil. Their intentions for the wealth and sanctity of this nation as founded are malicious. She and her fellow elitists could not care less for the citizens they were elected to represent. This is why they are unable to grasp why so many of us love this president; he does care about all the folks they disregard – all those people who are bringing food to our markets, stocking the shelves, still picking up our trash, taking care of those who are sick across the nation. This pandemic crisis has demonstrated for all to see that the American left is as much an enemy of America as China.
How do sentient people watch her on any of the many cable news programs on which she appears listen to her blather and lies? She accuses the president of "fiddling while people are dying." What nonsense. He was on the case while she was obsessed with impeaching him! He banned flights from China in January, created a task force to address the virus but the left-media did not notice. She was encouraging the people of San Francisco to join the crowd in Chinatown to celebrate Chinese New Year in late February!
She and Schiff et al were so were obsessed with impeaching him they ignored the Wuhan virus completely.
It was as though they actually thought they could remove him from office! That is how deluded they are. Pelosi still is. She shows up all over cable TV with her surgically-modified, botoxed face, her red lipstick reminiscent of the RuPaul's drag queen show and expects that Americans will pay attention to anything she has to say. She has become a joke, a punchline. "
Nancy Pelosi: Cancer on the body politic

Last edited: