Joined

Nov 21, 2013
Messages

45,564
Reaction score

11,745
Points

2,070
Location
My daughter and I recently visited a really wonderful natural history museum, called:
MUSEUM KOENIG
.
Most of it is natural history and zoological research, but right now, on the top level, they have a special exhibition (Ausstellung) called
"Human Footprint: Menschliches Handeln im Satellitenbild"
(Human Footprint: human activities in (through) satellite photos.
When you walk into the exhibition, you think you are looking at some really interesting impressionistic paintings, until you get up close and see that those are thousands of satellite pictures of major (and minor) cities that have some very special characteristics about them (structures, colors, etc).
In order to help keep this organized, I shot a photo of the plaque next to each city and then shot a photo of the city itself. Since this is an open exhibit, photographing this stuff is legal.
I also asked beforehand
.
There are just thousands and thousands more of these pictures here:
http://www.eovision.at/bildarchiv.html
So, without any further ado, here are some awesome pictures!
The opening satellite picture:
Bashang, China: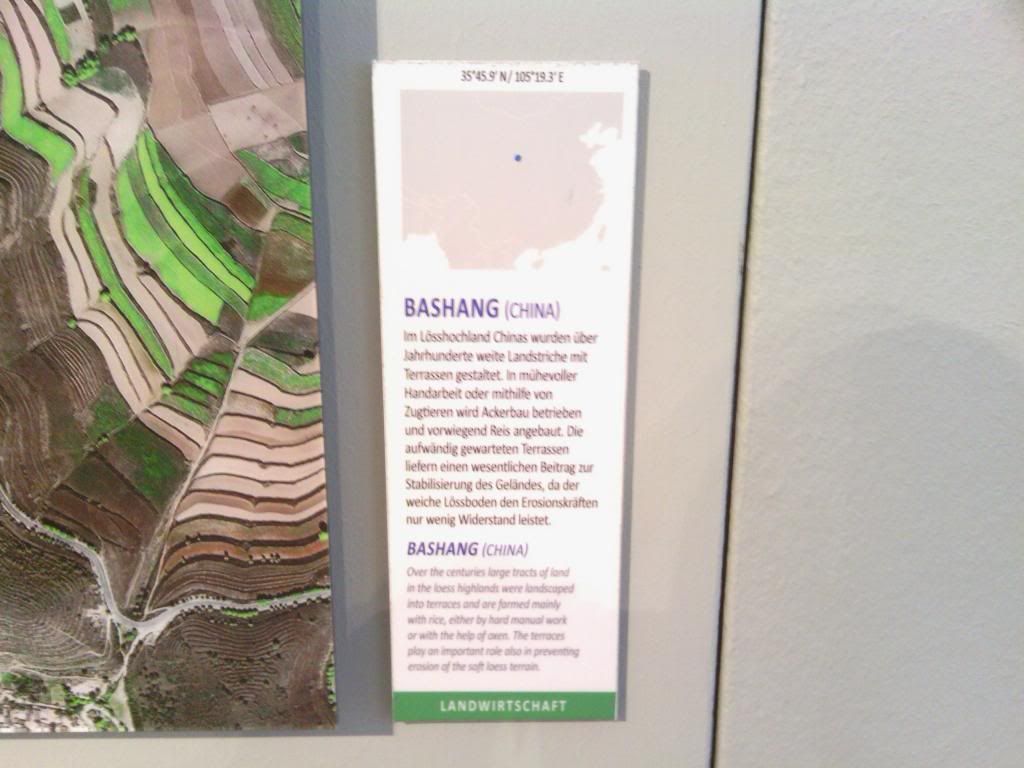 Mezairaa, UAE: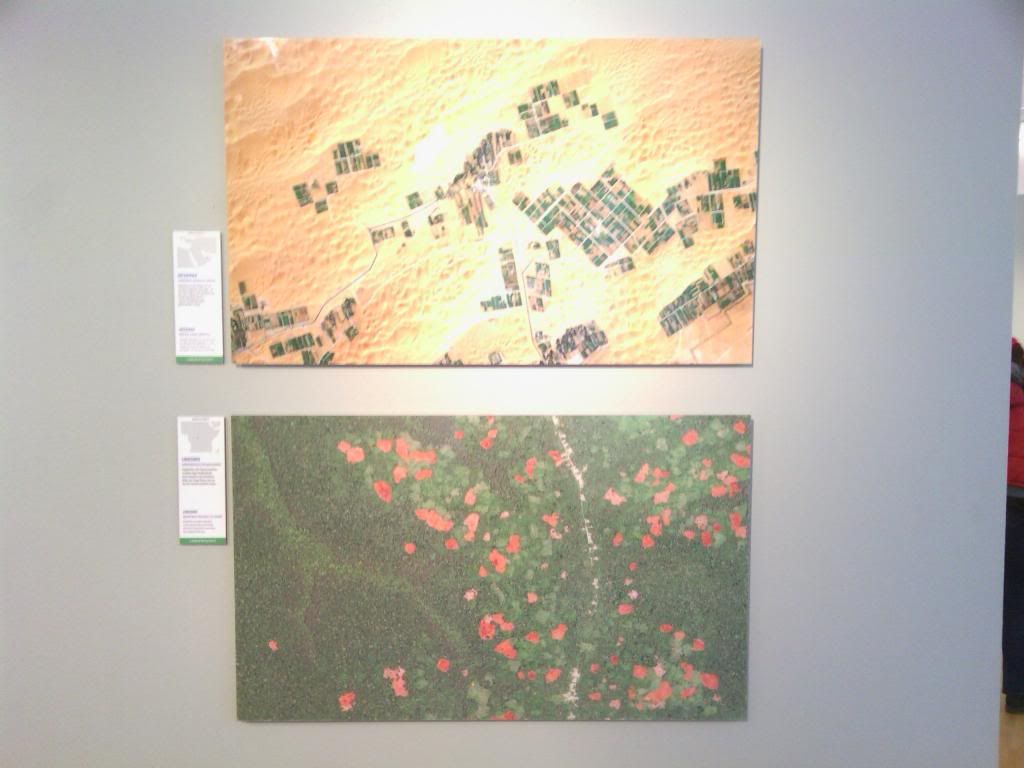 Al-Kufrah, Libya: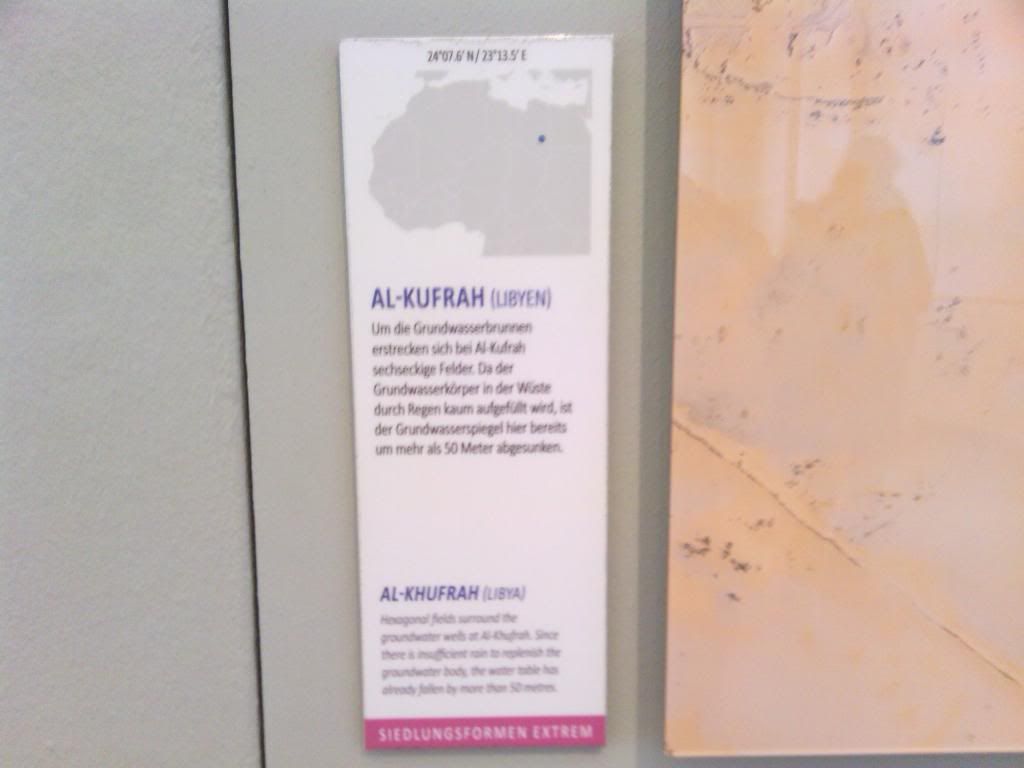 Al-Kufrah has got to be one of the absolutely coolest images out there:
Mecca, Saudi Arabia:
Belek, Turkey:
Seville, Spain:
All those aqua-colored squares? Solar panels.
Zarya Oktabryia, Khazakhstan:
(an oil mining city)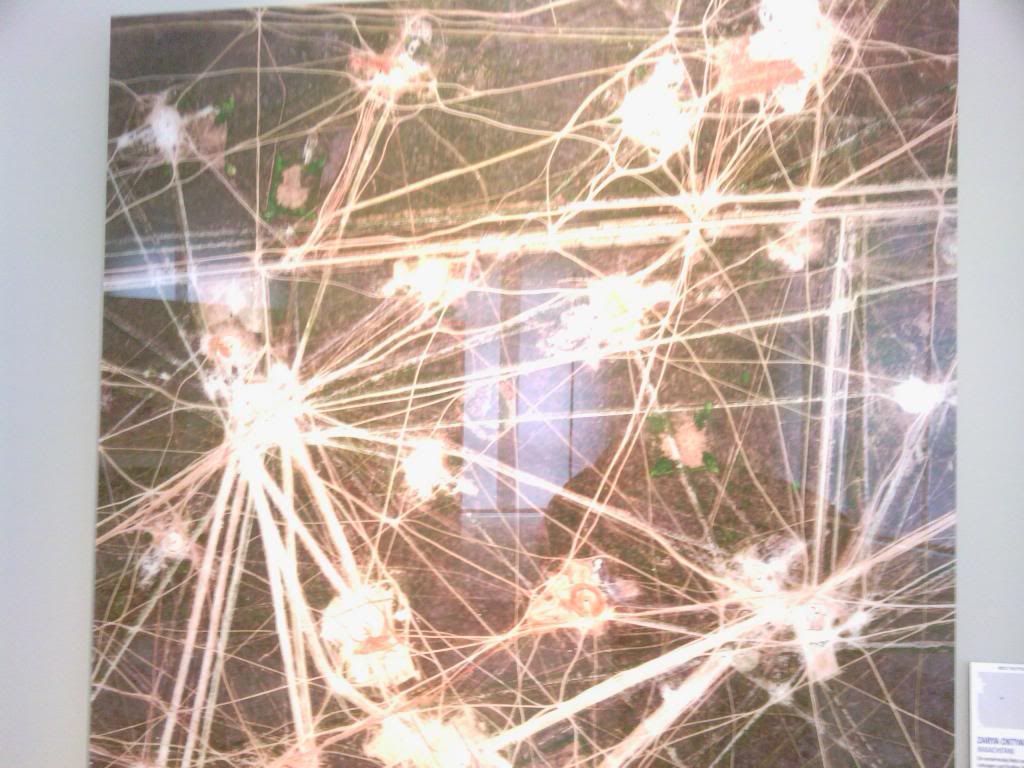 Los Angeles, California, USA:
Weston, Florida, USA: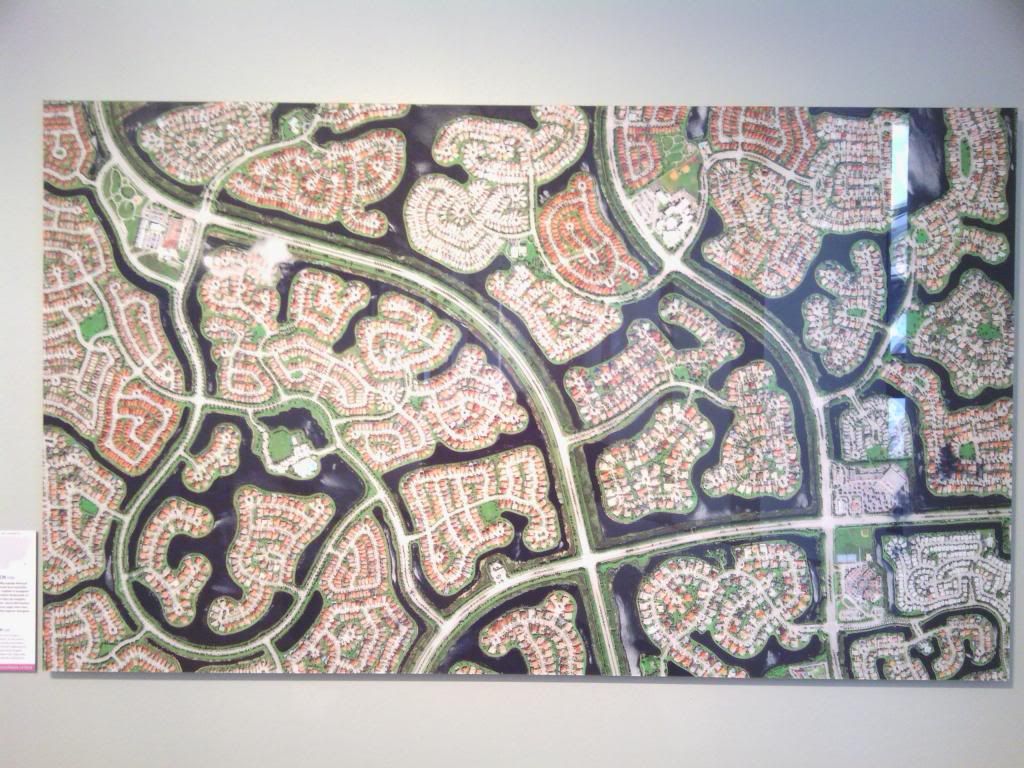 Prieska, South Africa: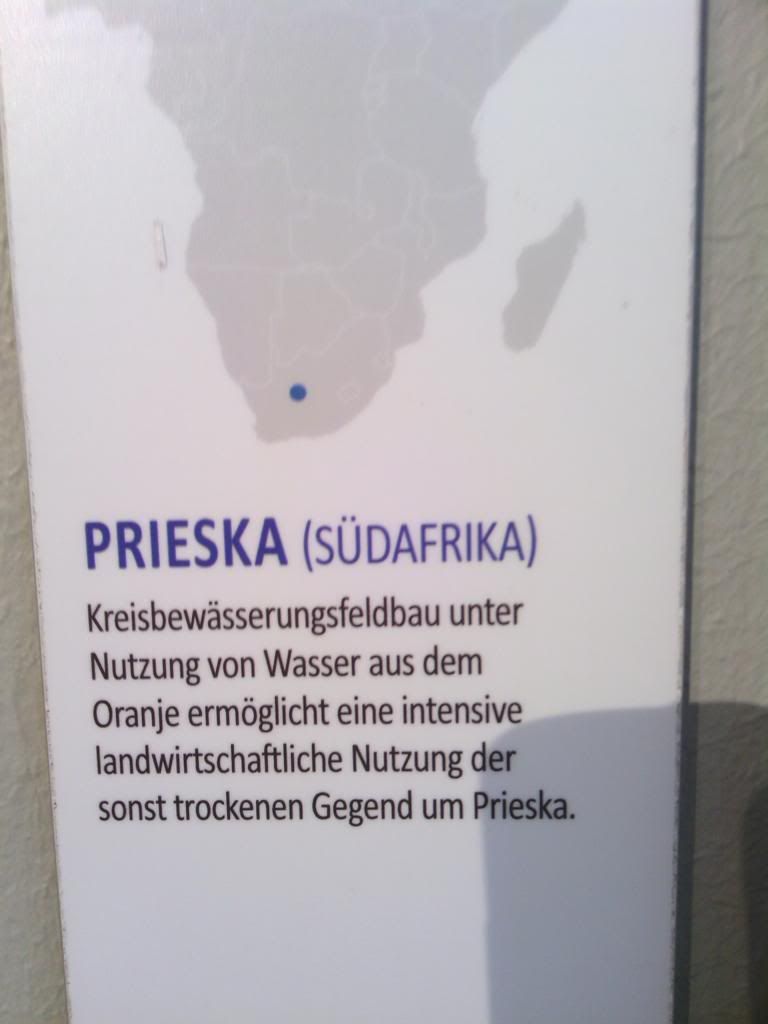 Detoie, Botswana: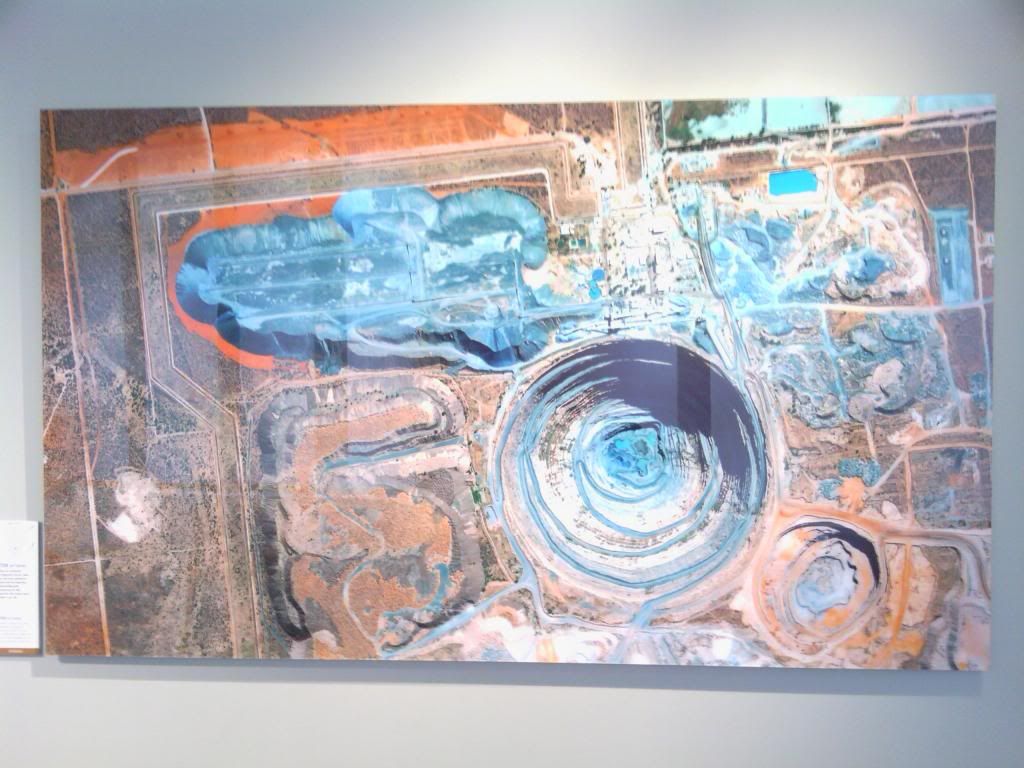 Calama (Atacama Desert), Chile: