Joined

Aug 4, 2015
Messages

66,082
Reaction score

23,769
Points

2,290
They have pretended Biden's record of not accomplishing anything for 47 years is not historic documented record...
They act as if Biden's history of racism and racist comments never happened...
They have ignored the documented fact that Biden was the VP in an administration that attempted a treasonous failed political coup...
They have attempted to re-write history to claim Joe Biden did not brag during a videotaped confession that he extorted the previous Ukraine PM WITH President Obama's knowledge and consent...
The media pushed the treasonous false narrative of Trump Russian Collusion ... refused to report Democrat Russian Collusion ... and now completely refuses to report Biden family foreign government extortion, proven Biden Influence peddling, Russian Money laundering, and proven selling out his own country to the Chinese to continue to enrich himself and his family....
Big Tech has censured / blacked out the Trump administration 60 times while not doing the same to Biden or his team once...they have blocked about everyone on Trump's tram headed down the stretch to the election, effectively and biasedly making coverage of the candidates one sided while protecting Biden from all of his and his son's from their scandals and crimes while mimicking Communist China's media / information control tactics to attempt to control the outcome of this election....
...another 'fixed' election.
Come he'll or high water, the Democrats, the Deep State, the liberal media, Big Tech, George Soros, China, and every Democrat who pore.really faces jail for their proven crimes should Trump win....all of them will push, pull, carry, or drag Traitor Joe a toss the finish line ... and will try to steal this election...any way they can.
Wherever the evidence may lead, they can't allow themselves to follow.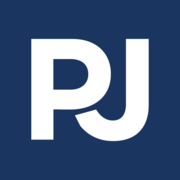 pjmedia.com
.