Joined

Aug 4, 2015
Messages

79,565
Reaction score

45,388
Points

2,645
1. Another Iran Lawmaker Dies from Coronavirus as Death Toll Soars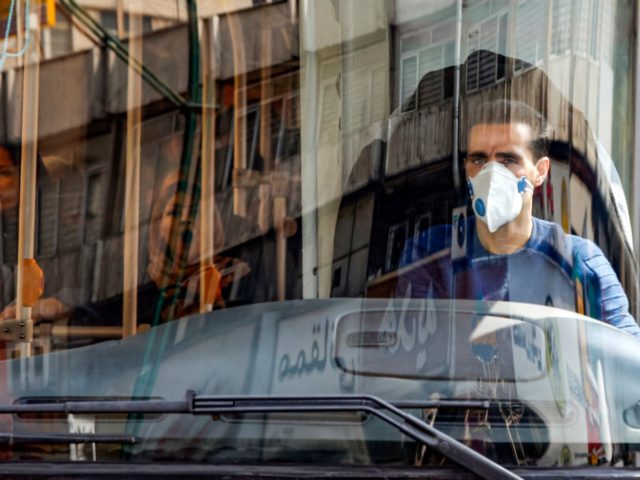 Another Iran Lawmaker Dies from Coronavirus as Death Toll Soars "Iran warned Monday the coronavirus pandemic could overwhelm local health facilities as the death toll topped 700 and another senior lawmaker died from the disease.


Ayatollah Bathaee, representative of Tehran in the Assembly of Experts, died age 78 on Monday morning, according to the semi-official Tasnim newsagency.


The cleric, who had been infected with coronavirus died at a hospital in Qom, the city where the first cases of coronavirus in Iran were detected.

The Assembly of Experts is a high-ranking body that elects and oversees the activities of the leader of the Islamic Revolution. Members of the assembly are directly elected to office for an eight-year term and work alongside cabinet members who have also been testing positive for the disease."

--------------------------------



2. AUSTRIAN FOREIGN DELEGATION MEMBER TESTS POSITIVE AFTER MEETING WITH IRANIANS



Member Of Austrian Delegation To Tehran Tests Positive For Coronavirus

An Austrian newspaper on Thursday reported that a member of the Austrian Foreign Ministry delegation that visited Tehran on February 22 has contracted COVID-19 (coronavirus) and has been quarantined in a Vienna hospital.

Iran announced a coronavirus outbreak on February 19 with the first two deaths reported on the same day.

The Austrian delegation headed by Alexander Schallenberg, the Foreign Minister of Austria, met with President Hassan Rouhani and Foreign Minister Mohammad Javad Zarif during their stay in Tehran.

Before receiving the Austrian Foreign Minister at the Mirrors Hall of the Foreign Ministry, Iran's Foreign Minister joked with the present journalists and said he had to shake hands. "I'm not carrying coronavirus," he said laughing.


--------------------------------------------------



3. DEMOCRATS YET TO SELF-QUARANTINE AFTER MEETING WITH IRANIAN OFFIVCIALS
https://yournews.com/2020/02/22/145...r-held-secret-meeting-in-munich-with-iranian/ 'Sen. Chris Murphy of Connecticut and other Democratic senators had a secret meeting with Iranian Foreign Minister Mohammad Javad Zarif during the Munich Security Conference last week, according to a source briefed by the French delegation to the conference. Murphy's office did not respond to repeated requests for comment by press time. Both Murphy and Zarif spoke publicly during a two-hour session on Middle East policy, with Murphy and Zarif both fiercely criticizing U.S. policy.'

For all the Democrats' attacks on the President for 'failure to act on the Coronavirus threat, to date Democrats Murphy, Menendez, and Kerry have not self-quarantined after returning to the US.

Forget the

Logan Act

, these Democrats might be walking petri dishes for Corona Virus....