Joined

Dec 8, 2016
Messages

37,487
Reaction score

14,652
Points

1,560
Location
All of Manafort's "Trumped" up charges were leveled at him during the time he worked for The Podestas on behalf of The Obama Regime, when Obama, Clinton and Joe Biden were trying to rig Ukraine's elections to keep a corrupt regime in place to appease Putin.


President Barack Obama was caught on camera on Monday assuring outgoing Russian President Dmitry Medvedev that he will have "more flexibility" to deal with contentious issues like missile defense after the U.S. presidential election.
www.reuters.com


Now, before you lefties go in full denial mode, do you suddenly forget Joe Biden's admitted Extortion Attempts at getting the Ukraine prosecutor fired who was investigating Hunter and Joe's and Obama's corrupt dealings in Ukraine on behalf of Putin?



Ever hear of a company called Burisma?

Bombshell reports indicate the FBI concealed links to Biden family corruption and the former vice president lied to the American people when he said I've "never spoken to my son about his overseas business dealings." According to the New York Post, a "smoking gun" email surfaced that...

www.conservativeworldnews.com


Wonder why Comey and Mueller gave The Podesta Crime Family immunity? Why would they need immunity if they did not commit any crimes? They were given immunity to protect The Obama Regime.

They were given immunity so that Paul Manafort could not call the Podestas to testify in his defense. Had they been forced to testify under oath, they would have been subject to Federal Perjury charges if they lied, or if presented with evidence which Manafort would have gained access to through "Discovery" that evidence would have lead all the way back to Obama's dealings with Putin and the Ukraine, and The Podesta Board being made up mostly of "Russian Oligarchs" and engaging in influence peddling with The Obama Administration.

And since when does someone who is accused of a petty political crime have to be imprisoned in solitary confinement? Assange, Guccifer are both in solitary confinement for daring to expose what callous, hateful, scheming, unethical fiends, The Clinton Gang and Obama Regime are. Manafort, a 70 year old man in solitary? For what? Are these people that dangerous? Or do they need separated and isolated so they cannot communicate what they know to others?

In my opinion, Manafort was railroaded, because The Podestas knowingly, after the fact filed incorrect diplomatic credentials for Manafort, making him subject to some petty charges, and got a corrupt politicized FBI hit squad's foot in the door to go on a fishing expedition, and level a bunch of exaggerated charges at Manafort to damage him, send a message, and then their corrupt associates in Ukraine helped them seal the deal so that Manafort would take the hit "independently" from The Podestas. The intent was to try to damage President Trump's credibility by tying so called crimes committed on the behalf of The Obama regime to Trump's campaign team and somehow try to associate that with The Trump Presidency....and false whispers of "Russian Collusion."

Flynn was gone after in the same manner with the same intent. He was an innocent man dragged through the mud by a bunch of sore losers who were afraid their gravy train of graft and greed was going to come to a halt. Afraid that their political crimes would be exposed.

Yes, America now has political prisoners rotting in their jails like Julian Assange, Guccifer, and Paul Manafort, and people like Seth Rich are murdered for what they know. Prosecutions are now more political in DC than at any time in history making me shudder when I compare The Decline of The US and its political corruption to the political rise of The Nazi Party in The Former Weimar Democratic Republic of Germany. They prosecuted their political enemies with the same ferocity until their were no political enemies.

Then there was The Dirty Dossier ordered and paid for by Obama, Clinton, Biden and the DNC and produced by Russian agents with Putin's blessings. Russian Collusion? Maybe Christopher Steele's attempts to kill his Russian Partner Skirpal and his daughter might ring a bell?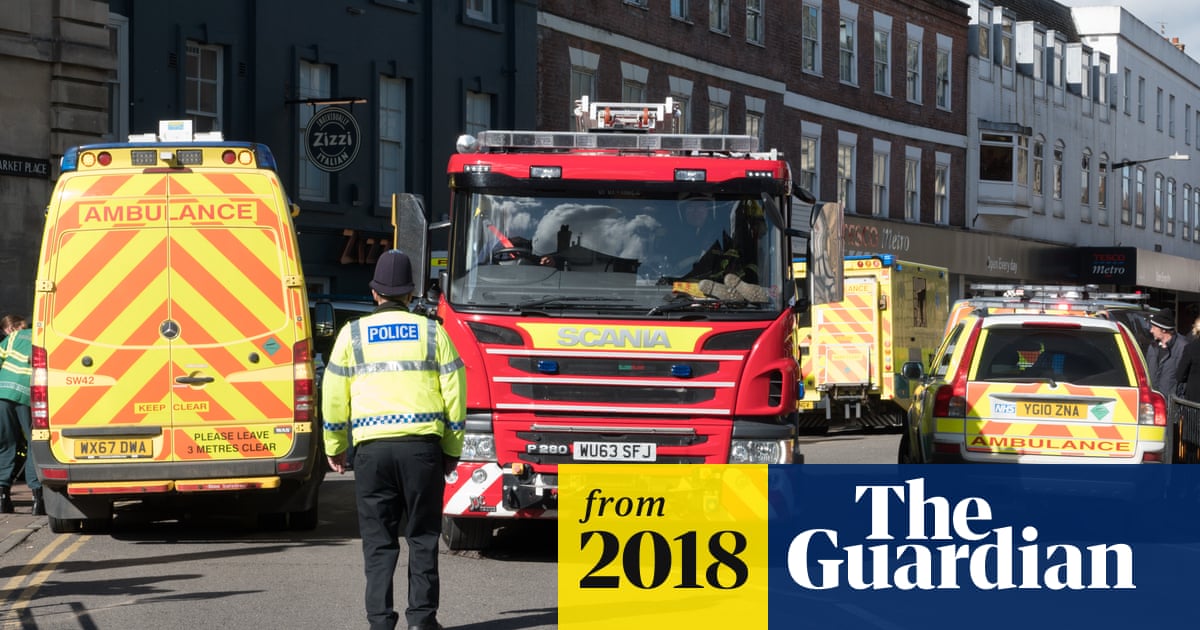 Former Russian spy's case being treated as attempted murder, with police officer also 'seriously ill'

www.theguardian.com
Russian Collusion? Only if you want to talk about Biden, Clintons, and Obama and his gang of thieves taking money from anyone who would offer it, including Putin himself.

And I could spend an hour going over how The Obama Administration got kickbacks from arranging the Uranium One deal for Putin, knowing full well, Putin was going to use his Rosatom company to purchase Uranium One after the deal went through so he could ship American Uranium to Iran.

And of course, Obama helped Iran pay for the Uranium and Russian Nuclear Scientists when he illegally shipped $150 Billion in pallets of cash to Iran in the dead of night. The Clinton Foundation got a kick back of a $145 Million from Russia, and Obama got a kick back of $64 Million from a Russian owned publishing company for a book he never wrote. McCain, Eric Holder also got kickbacks.


What is true, and now documented, is that Hillary Clinton and her family foundation both benefited handsomely from Russian corruption.
www.investors.com


You lefties aren't too smart are you? Why do you think Mueller steered clear of this entire mess while he tried to falsely prosecute an innocent man he knew was innocent. Not one mention is made of Obama, Clinton's purchasing of Russian Disinformation in the form of The Dirty Dossier in the entire Mueller Report.

Why was this not covered? Was it not an investigation to get to the truth? Or was it simply misdirection to cover up Obama Regime and FBI crimes? No mention of FISA abuse either, or filing false affidavits, FBI lying to Congress, to The President and on and on and on. Do you really think Rosenstein was "joking around" when he said he wanted to illegally wiretap The President?


FBI emails suggest that agency had doubts about Christopher Steele's anti-Trump dossier before citing it in warrant application to the Foreign Intelligence Surveillance Court.
thehill.com


How about you "useful idiots" do some research once in a while?


Prominent Washington lobbyist Tony Podesta has stepped down from his lobbying firm Podesta Group as investigators' examine his company's ties to U.S. President Donald Trump's indicted former campaign manager, a source familiar with the matter said on Monday.
www.reuters.com
Last edited: