Platinum Member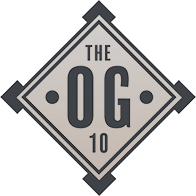 Mar 28, 2007
27,620
12,971
1,100
Oh yeah, the Democrats are so much better than the Republicans. Can't get something passed? Let's change the rules! Don't like the process? Change the rules! Make no mistake folks, these people we elect are simply different sides of the same coin. Both parties are to blame for the intransigence we see in Congress.
After losing a string of embarrassing votes on the House floor because of procedural maneuvering, Speaker of the House Nancy Pelosi has decided to change the current House Rules to completely shut down the floor to the minority.

The Democratic Leadership is threatening to change the current House Rules regarding the Republican right to the Motion to Recommit or the test of germaneness on the motion to recommit.

This would be the first change to the germaneness rule since 1822.

In protest, the House Republicans are going to call procedural motions every half hour.
Oh goodie! The Republicans are going to throw a tantrum!
Christ almighty, can we just recall all of them?