Joined

Aug 4, 2015
Messages

75,360
Reaction score

38,561
Points

2,645
Every element of my economic plan is overwhelmingly popular," explained President Joe Biden. "But the problem is, with everything happening, not everybody knows what's in that plan."

If every element of the $3.5 trillion reconciliation bill were overwhelmingly popular, then Democrats would be spending time talking about every element in the plan. They're not. Why?

Instead, Democratic leaders have spent the last ten days telling themselves and the public that the plan costs zero dollars. That's not what you do when you are confident that the things you are about to purchase are overwhelmingly popular. In this they compare unfavorably to the gutless husbands who try to explain that their luxury-watch and sports-car purchases are about resale value and constitute an investment. Telling us that the Build Back Better plan costs zero dollars is basically begging people to consider it too unimportant to look into it.

Democrats vowed to "save democracy" from the evils of Trump and the Republicans. And yet, there's been no real debate over the purposes of this bill, except over the price tag. And that's being done behind closed doors with Senators Kyrsten Sinema and Joe Manchin, who occasionally smirk or growl at reporters in the seconds before the elevator door closes on them.
The other day Nancy Pelosi spoke publicly about the $3.5 Trillion, and while doing so she said,
'Let's not talk about / focus on the numbers ($3.5 TRILLION).'
- Sounding like a shady con artist...
We aren't suppose to focus on or talk about the cost of the bill - $3.5 TRILLION - which experts believe will cost closer to $5.5 TRILLION. We also are not allowed to know what is in the self-enriching, pork-filled, deficit-adding nightmare (except what hgas leaked out so far. Soooooo........we're just supposed to sit back, close our eyes, and trust the DEMOCRATS?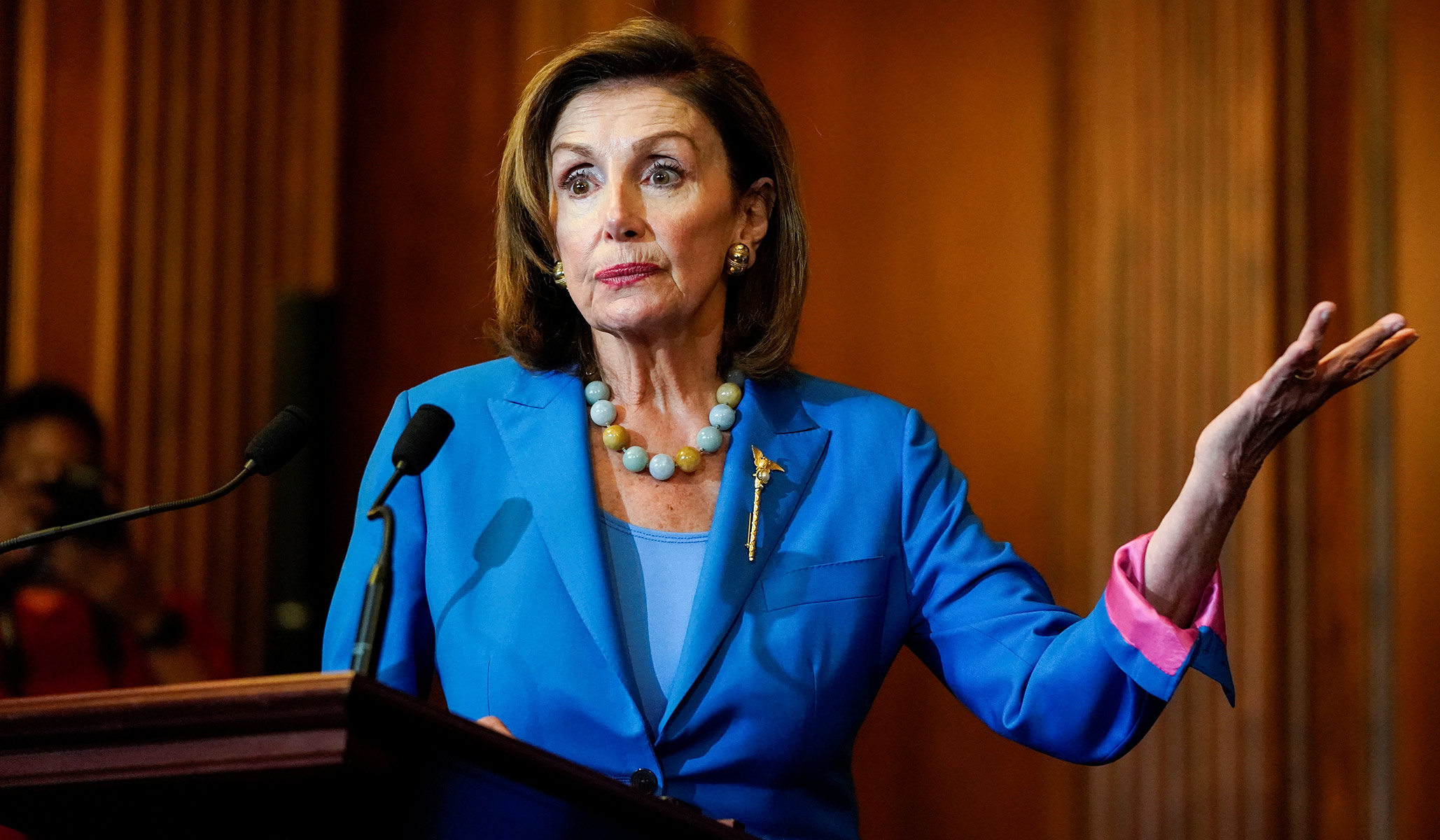 Is this how you act when you believe your bill is overwhelmingly popular?

www.nationalreview.com