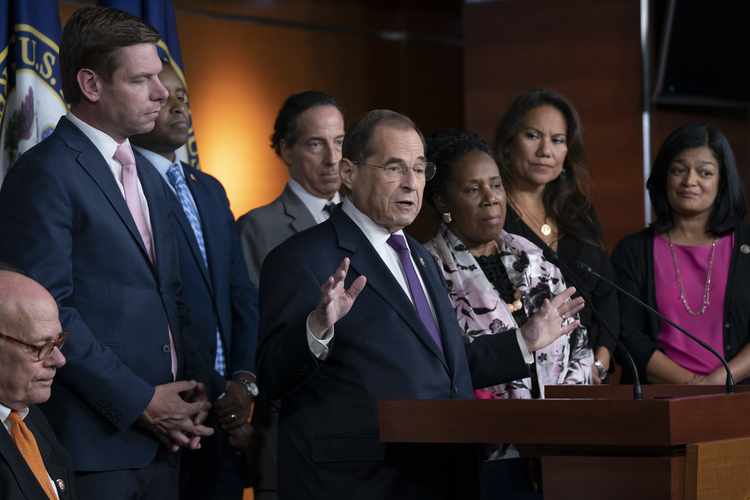 The Judiciary chairman plans a PR stunt designed to look like an official investigation.
The media's eating it up.
But, they won't tell you the truth.
It doesn't even come close to the way impeachment is supposed to be done in the House. It takes a super majority vote to authorize the House Judiciary Committee to conduct an investigation. No way the Dims will ever be able to do that.
So, all Nadler's doing is spouting hot air and playing to his low brow sycophants.
More @
Nadler's Fake Impeachment Inquiry | The American Spectator | Politics Is Too Important To Be Taken Seriously.