Joined

Aug 4, 2015
Messages

74,489
Reaction score

37,083
Points

2,330
BIDEN: "Last night in Kabul, the United States ended 20 years of war in Afghanistan — the longest war in American history.

We completed one of the biggest airlifts in history, with more than 120,000 people evacuated to safety. That number is more than double what most experts thought were possible. No nation — no nation has ever done anything like it in all of history. Only the United States had the capacity and the

will

and the ability to do it,

and we did it today."

Biden, understandably, starts out by thumping his proverbial chest and setting the groundwork for his declaration that the Afghanistan disaster was an

'extraordinary success'

.

Biden, however, proved he lacked the WILL to keep his promise to the American people, the promise that he would not leave Afghanistan without evacuating every American. Biden abandoned hundreds of Americans and thousands of dual-citizen / Green card holders to the brutality of the terrorists (Taliban, Al Qaeda, & ISIS). The United States had the ABILITY to do it, but, again, Biden lacked the WILL, not to mention the testicular fortitude / backbone to do so. BIDEN "Twenty service members were wounded in the service of this mission. Thirteen heroes gave their lives."

Needlessly and for whose deaths he refuses to take responsibility.

BIDEN: "That assumption — that the Afghan government would be able to hold on for a period of time beyond military drawdown — turned out not to be accurate. But I still instructed our national security team to prepare for every eventuality — even that one. And that's what we did."

1. Evidence released shows Biden knew for months the collapse of the Afghan govt was happening quickly; yet Biden ignored his advisors and lied to the American people. Everything he said would not happen DID.

2. Knowing the collapse was happening swiftly, there was only 1 'eventuality', and they most certainly did NOT adequately prepare for it. Pulling out all military before evacuating citizens, allowing the Taliban to dictate the conditions of the pull-out, closing Bagram Air Base, refusing the Taliban's offer to secure Kabul, fortifying behind walls of an airport, guarding an airport Americans could not get to, and refusing to send troops out to help stranded Americans who could not make it to the airport on their own is a FAILURE of mission, not an

'extraordinary success'.


BIDEN:
"As General McKenzie said, this is the way the mission was designed. It was designed to operate under severe stress and attack. And that's what it did."

Either Biden or McKenzie was / is lying...but both are idiots. If the mission was designed to pull the military out before US citizens were evacuated, was designed to give up Bagram Air base, a more secure base of ops with 2 runways for the easily surrounded airport that only had 1 runway, and if the mission was designed to hand over the city to our enemies and terrorists during the evacuation then not only USCENTCOM/CC McKenzie but also Chairman of the Joint Chiefs of Staff Milley, and Secretary of Defense Austin should all be immediately fired. Every tactical and strategic error that could be made were made.

BIDEN:

Biden claimed only 100 - 200 US citizens were left behind in Afghanistan.

1. Biden promised he would not leave Afghanistan until ALL Americans had been evacuated.

2. His own administration (State Dept, Pentagon, etc.. contradict his numbers and claim there are more. Thousands of Green Card holders and others also remain stranded.

BIDEN: "And for those

remaining Americans

, there is no deadline. We remain committed to get them out if they want to come out. Secretary of State Blinken is leading the continued diplomatic efforts to ensure a safe passage for any American, Afghan partner, or foreign national who wants to leave Afghanistan."

1. Biden admits he broke his promise and left Americans behind.

2. Biden also makes it clear that these Americans are hostages, and instead of taking them out with us they will not have to be ransomed / negotiated for, if they are not killed.

BIDEN: "Leaving August the 31st is not due to an arbitrary deadline; it was designed to save American lives."

The Taliban told Biden to GTFO, and despite telling Americans in Afghanistan he would not leave without them he did not push back, instead caving to the terrorists demand, allowing them to dictate the circumstances and conditions of out withdrawal.

BIDEN: 'As we turn the page on the foreign policy that has guided our nation the last two decades, we've got to learn from our mistakes.'

You can't learn from them if you won't even admit you made any and blame others.

BIDEN:

In his speech Biden blamed the victims – the Americans he left behind, he blamed the former President for HIS failed actions, he blamed the Taliban for not 'playing nice' – failing to secure our safety / protection, for refusing to allow Americans to get to the airport, blocking and beating them….

So much for, "The Buck Stops HERE." Biden promised Americans he would not leave them behind - he did. His credibility at home and abroad is forfeit.

BIDEN: "I was not going to extend this forever war, and I was not extending a forever exit."

No one asked Biden to extend the pullout

'forever'

,

only long enough to keep his promise of not leaving until he had evacuated every American

. In the end, Biden obeyed the Taliban's orders to GTFO, abandoning Americans, leaving them behind.

BIDEN: "Now, some say we should have started mass evacuations sooner and "Couldn't this have be done — have been done in a more orderly manner?" I respectfully disagree"

If Biden truly believes this then he is either insane of full of shite. Claiming this disaster could not have been executed better / in a more orderly manner is the babbling of a mentally unstable, failed Commander and chief. Obvious mistakes were made, but Biden refused to admit it.

BIDEN: "My fellow Americans, the war in Afghanistan is now over."

Where I come from and how I was raised, no war is over until we bring ALL of our people home! Joe shows how little he cares for American lives he threw away by leaving them behind. He wants this whole f*-up to be over, to turn the page, for every American to forget about it and stop asking questions about it.

BIDEN: "I give you my word..."

STFU! Biden begins to wrap things up by beginning,

"I GIVE YOU MY WORD...."

when his 'word' is

MEANINGLESS

! HE

LIED

TO OUR ALLIES, AND HE

LIED

TO THE AMERICAN PEOPLE WHEN HE VOWED NOT TO LEAVE AFGHANISTAN UNTIL HE BROUGHT EVERYONE HOME!

NOTHING

he

EVER

says again will mean anything after that. He destroyed his credibility. Once he brings every American he promised not to leave behind home THEN he can start begging the American people to believe anything he says!
State Dining Room 3:28 P.M. EDT THE PRESIDENT: Last night in Kabul, the United States ended 20 years of war in Afghanistan -- the longest war in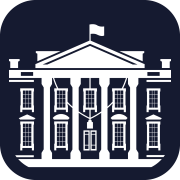 www.whitehouse.gov