Joined

Aug 11, 2017
Messages

21,956
Reaction score

15,775
Points

2,415
The corrupt Democrat Party is against the Right to Vote.
When someone votes twice they violate everyone's Right to Vote.
When a non-citizen votes in our elections, they violate everyone's Right to Vote.
Eric Holder is a Racist who refused to investigate Voter Intimidation incidents by the Democrat Party's hate group the New Black Panthers.
Holder is now saying that Texas Voter ID laws are racist and voter suppression.
Holder "What the hell does that have to do with election integrity?"
"They've come up with diabolical ways in which they're trying to cripple people from getting to the polls and get there in a really easy way."
"The voter suppression laws before the Legislature are discriminatory and say to our residents and our local officials that everyone's voice and vote is not needed or wanted,"
The Democrats are liars and racist.
They want to make voter fraud easy, and voter fraud is a Voting Rights violation.
Former U.S. Attorney General Eric Holder said Republicans are waging a "multi-pronged war on democracy" through bills at state legislatures that would make...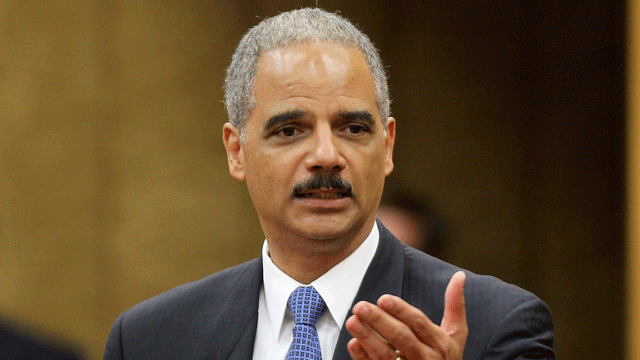 A former Justice Department attorney who quit his job to protest the Obama administration's handling of the New Black Panther Party voter intimidation case is accusing Attorney General Eric Holder of dropping the charges for racially motivated reasons.

www.foxnews.com