Diamond Member
Gold Supporting Member

Joined

Jul 21, 2009
Messages

106,476
Reaction score

36,513
Points

2,290
Location
Donna Brazil
, she was a moderator for one of the DNC debates in 2016 and admitted to supplying Hillary with the questions she was going to ask in advance of one of the debates. Why Fox hired her to be a commentator I cannot understand. She a liar and a cheat. Most of the people that watch Fox News do not like having a Democrat operative featured on their most popular shows. She has been a regular on
"The Five"
since late last year.
This morning Brian Kilmeade had her as a guest along with another known liberal, Tammy Bruce, to talk about the difference between the DNC and the RNC.
Before you know it she starts yelling about her racist opinions about not feeling safe in America after 400 years of oppression. Oppression that ended over 120 years before she was born I might add. But she claims nobody acknowledges her existence.
It got to the point where nobody could be heard over her raising her voice and refusing to let anyone else respond and so the network cut away to stop what had degenerated into 3 people shouting to be heard at the same time. I was waiting for her to reclaim her time. It was no different than what we saw during the AG Barr fiasco.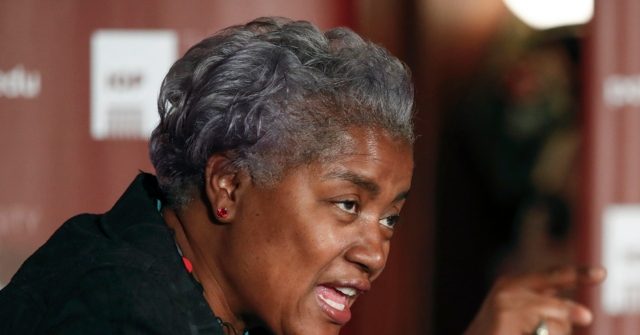 Tuesday on Fox News Channel's "Fox & Friends," host Brian Kilmeade cut away from former Democratic National Committee chair Donna Brazile, also a network contributor, after she derailed a segment with conservative commentator Tammy Bruce. | Clips
www.breitbart.com
Watch it here: