Joined

Sep 30, 2011
Messages

28,003
Reaction score

9,593
Points

910
Divers uncovered the head this summer, according to a
statement
from "
Return to Antikythera
," a project dedicated to researching the site. The wreck dates to around 60 B.C.E., and it was first discovered off the coast of the Greek island Antikythera by a group of sponge divers in 1900. The site has revealed multiple bronze and marble statues, human remains and—perhaps most famously—the
Antikythera Mechanism
, which some call the first computer.
But since then, only a handful of researchers have investigated the wreck. Until the "Return to Antikythera" project began studying it in
2012
, the last expedition was in the mid-1970s under the watch of explorer
Jacques-Yves Cousteau
.
These latest excavations involved relocating natural boulders—each weighing up to 8.5 tons—that had covered parts of the shipwreck, per the statement. In addition to the marble head, divers also discovered parts of the base of a marble statue, pieces of the ship's equipment (including components of the anchor) and two human teeth.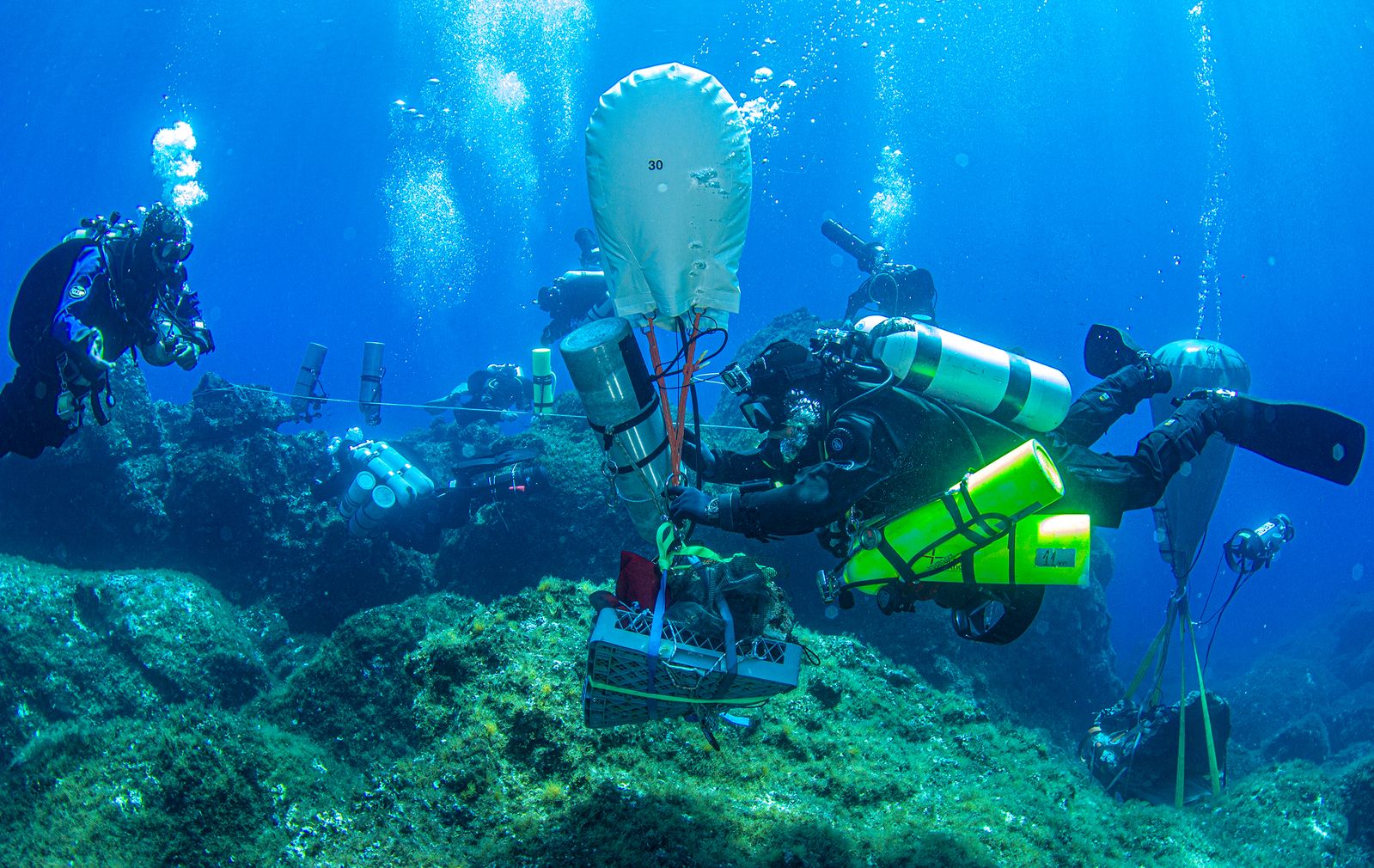 The Antikythera shipwreck, discovered in 1900, continues to yield new artifacts
www.smithsonianmag.com
This is pretty awesome. I know that there were smaller sundials that people carted around with them when they traveled. I wonder if they will find anything similar to the Antikythera Mechanisms on any of the other shipwrecks. It makes absolutely sense for it to be there.