Diamond Member
Gold Supporting Member

Joined

Jul 21, 2009
Messages

106,574
Reaction score

36,618
Points

2,290
Location
Democrats have accused America of being racist.....but we don't hold a candle to countries like China And Russia.
Currently Russia has been labeled by the Democrat controlled media as extremely racist..probably because they're still trying to tarnish Russia's image. China however has been putting "undesirables" into work camps and has been abusing them. Who knows what they've been doing to them. Blacks, Muslims, anyone who isn't Chinese is treated like a second-class citizen.
Jim Crow type laws are in full effect in China. Restaurants can refuse service to blacks and other undesirables. They post signs refusing service to blacks and never bat an eye about it:
"Notice: We've been informed that from now on black people are not allowed to enter the restaurant. For the sake of your health consciously notify the local police for medical isolation, please understand the inconvenience caused. Police, Tel: 110"​
​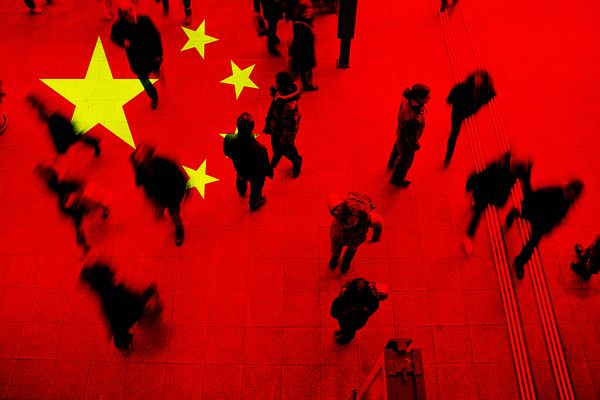 The problem is decades old, but some Chinese are trying to do something about it.
​
​
"Many Africans (Blacks) have had their own experiences with racism in China.​
​
Anecdotes abound. An elevator in the five-star Kempinski Hotel in Beijing, full of guests including a tall black man, stops on a floor on its way down to the lobby. The doors open and a Chinese woman waiting to get on takes one look at the African man, opens her mouth in shock, and shoos the lift to carry on without her.​
​
The African could only laugh."​
​
​
If it seems eerily like some Karen screaming at an unmasked Trump Supporter shopping in WalMart...you would be correct. China has turned their population against the few blacks that live in that country. Many of which are working there for Chinese manufacturing companies that work with American and European companies, countries that had to outsource production thanks to taxes and regulations imposed by their leftist governments.
China seems to be doing exactly what the Democrats are trying to do in this country with COVID. That is why we question the reports coming out of the CDC. When China appears to be running our institutions....any American would question it.